Cauda Equina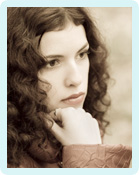 How will Cauda Equina Syndrome affect my life?
Cauda Equina Syndrome can have dramatic consequences. If you think you may be developing Cauda Equina, one of your concerns will be how it might impact on you in the long-term. This article will consider the nature of the symptoms of Cauda Equina and how best to deal with them. The key factors in a positive long-term outlook are the need for urgent diagnosis and treatment.
What is Cauda Equina Syndrome?
Cauda Equina Syndrome is a rare but potentially devastating condition, caused by the compression of the nerve roots at the base of the spinal cord. It can have a number of triggers, including a slipped disc, lumbar stenosis, a sudden injury or a tumour. Because the nerves both receive and send messages from and to many parts of the body, when the nerves are compressed, sensations become restricted and messages don't get through. If left untreated, Cauda Equina can cause severe dysfunction and, ultimately, paralysis.
What are the symptoms of Cauda Equina Syndrome?
The main symptoms of Cauda Equina Syndrome are:
Lower back pain
Urinary difficulties
Weakness in the legs
Numbness in the groin or 'saddle' area
If you are experiencing these symptoms, urgent attention from your medical practitioner or A&E is necessary.
The prognosis with prompt treatment
If Cauda Equina Syndrome is diagnosed promptly and operated on within 24 - 48 hours, the patient's chances of some recovery are increased. The extent of recovery is dependent on a number of factors, primarily the extent of the damage to the nerve roots prior to decompression surgery and how quickly the operation is undertaken. Decompression surgery is the main way in which Cauda Equina Syndrome is treated unless there are circumstances that would make that inadvisable for the patient.
Managing Cauda Equina Syndrome
After successful surgery, recovery of sensation and movement can be aided with carefully-monitored exercise, such as pelvic floor exercises, sacral nerve stimulation and yoga or pilates to develop core strength. Pain relief measures may also be necessary.
It is possible that the patient may still be left with some of the above symptoms of urinary difficulty and leg pain, but it is to be hoped that the symptoms will not deteriorate.
Delayed treatment
If treatment of Cauda Equina Syndrome is delayed, further complications may develop, such as urinary and bowel incontinence, sexual dysfunction, leg pain and partial or total paralysis.
Medical Negligence
If you or a loved one have suffered from the effects Cauda Equina, due to delayed diagnosis or treatment, you may be able to make a claim for compensation. Contact us at Glynns Solicitors to talk to a solicitor who has expertise in this field.
Please call us on 0800 234 3300 (or from a mobile 01275 334030) or complete our Online Enquiry Form.

---
Testimonials
"Before we contacted you we had no real idea that we had grounds for a medical negligence claim but after speaking to you if became clear that Wendy was indeed treated poorly. Chris took the time to explain what was happening and kept us to speed. Our deepest gratitude to you all and Chris in particular."
"I would like to say a big thank you to you for making this whole process easy and relatively painless. You kept me informed throughout and you were always polite and courteous in all forms of communication. I would not hesitate to recommend you to friends and family, so a really big thank you and I wish you all the best in the future."
» Read More Medical Negligence Testimonials?

Free Cauda Equina Claim Guide