Cauda Equina Syndrome Articles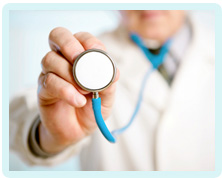 How Should Cauda Equina Syndrome Be Managed?
The way in which cauda equina syndrome should be managed depends upon the patient's neurological condition at the time of diagnosis. We explain what this means in greater detail below.
If you suspect your cauda equina syndrome has been negligently managed by medical practitioners, please get in touch with us to discuss a compensation claim.
Managing cauda equina syndrome
The way in which medical practitioners must act upon cauda equina syndrome depends upon the neurological condition of the patient, as described below:
1. No red flag symptoms
A lot of people with lower back problems experience back pain, which in turn makes it difficult to urinate. However, these symptoms alone do not mean that a patient has cauda equina syndrome. There must be some neurological deficit for cauda equina to be present.
Nevertheless, these patients are still at risk of developing CES, so they should be sent for a non-emergency MRI scan. Those displaying a central disc prolapse can be referred for urgent surgery, which will prevent cauda equina syndrome from developing.
2. Red flag symptoms with neurological deficit
If a patient is suffering from the red flag symptoms of cauda equina syndrome – which include neurological issues – there should be an emergency MRI scan. If cauda equina compression is confirmed, an emergency operation to decompress the nerves must be performed.
Therefore when a patient presents to a medical environment, it is important to elicit whether or not there is any neurological deficit. This might include the loss of bladder sensation, loss of rectal sensation, poor anal tone, and reduced sensation in the saddle area. If these symptoms are a factor, the patient has incomplete cauda equina syndrome and medical care should proceed on an emergency basis. This will prevent complete cauda equina syndrome from developing.
3. Complete cauda equina syndrome
When a patient's bladder becomes paralysed, he/she has progressed to complete cauda equina syndrome. At this stage the nerves have become extensively harmed and long-term neurological complications are a certainty.
Because of this, there is much debate amongst the medical profession as to whether emergency surgery is really necessary in patients with complete cauda equina syndrome. However, it is generally accepted that there may be some improvement in the patient's condition with urgent decompression surgery, and medical practitioners should not delay in performing an MRI scan/operation.
Was your cauda equina syndrome negligently managed?
If medical practitioners failed to act upon your cauda equina syndrome with the necessary urgency, please get in touch with us to find out if you have been the victim of medical negligence.
Expert legal advice
To find out if you can claim for cauda equina syndrome, please contact us at Glynns Solicitors. We specialise in cauda equina claims and can provide professional legal advice.
Please contact us if you would like to discuss your situation. Please call us free on 0800 234 3300 (or from a mobile 01275 334030) or complete our Online Enquiry Form.

---