Cauda Equina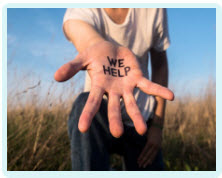 How do Cauda Equina Syndrome and Conus Medullaris Syndrome differ?
Cauda equina syndrome and conus medullaris syndrome can produce very similar symptoms and have similar causes. There are, however, some key differences between the two.
Causes
Both conditions are related to damage to the nerves in the lower part of the spinal cord. The conus medullaris, is located at a slightly higher level in the spine at the junction of the thoracic and lumbar regions of the spine, whereas the cauda equina nerves are located in the lumbar and sacral region at the base of the spine.
Both conditions are a product of compression or damage to the nerves which can be caused by a range of factors such as trauma, disc herniation or infection and both can cause severe neurological dysfunction affecting bladder function, bowel function, sexual function and lower limb difficulties.
Onset of symptoms
One of the key differences between these appalling conditions, however, is the manner of initial onset. Patients who develop cauda equina syndrome frequently suffer lower back pain for some considerable time and this may extend to pain and tingling in one leg well before any additional symptoms such as bladder and bowel dysfunction arise. It is these early symptoms which can lead to a patient who is developing cauda equina syndrome being given a diagnosis of sciatica instead.
A patient with conus medullaris syndrome, on the other hand, is likely to have developed their symptoms suddenly and is likely to be suffering with bilateral rather than unilateral symptoms.
Incontinence
Additionally, a patient with conus medullaris syndrome is likely to develop problems with bowel and bladder continence as early symptoms whereas a patient who is developing cauda equina syndrome usually develops such symptoms at a later stage in the development of their condition.
Sexual function
Conus medullaris syndrome is also likely to cause a greater level of sexual dysfunction than cauda equina syndrome.
Treatment
Surgery may be necessary in both cases to try to remove the cause of the compression and restore lost function in so far as that is possible.
An MRI scan is likely to be necessary in both cases to clarify the cause of any neurological dysfunction and confirm the need for surgery.
Medical negligence
We have supported numerous compensation claims for patients whose symptoms of cauda equina syndrome have been ignored or misdiagnosed leading to a debilitating long-term outcome.
If you or a loved one are suffering the appalling impact of cauda equina syndrome due to delayed surgery, contact us today to talk to a specialist medical negligence solicitor. It may be appropriate to make a claim for compensation.
Please call us on 0800 234 3300 (or from a mobile 01275 334030) or complete our Online Enquiry Form.

---