Cauda Equina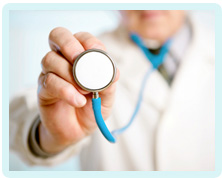 Gradual Onset Cauda Equine
Cauda equina syndrome can develop gradually. This is in contrast to acute cauda equina syndrome, which will develop very quickly.
Symptoms of gradual onset cauda equine
The symptoms that typically indicate cauda equina syndrome (CES) are:
Lower back pain
Problems urinating
Reduced sensation when urinating, and around the genitals, perineum and buttocks
Leg weakness
Sexual dysfunction
Reduced anal tone, possibly causing faecal incontinence
When there is a gradual onset, these symptoms will develop over weeks or months. It may begin with a non-specific sign such as lower back pain, before additional symptoms such as urinary disturbances appear. The symptoms may even appear to come and go.
This is different to acute cauda equina syndrome, where the symptoms will appear very suddenly – either all at once or in quick succession.
Treatment for cauda equina syndrome
Cauda equina syndrome must be treated with surgery to decompress the nerves. Surgery is needed in the initial stages of the condition – known as incomplete cauda equina syndrome.
Surgery while in a state of incomplete CES will lead to a substantial degree of recovery of bladder function. This may mean the individual would be able to void urine spontaneously and will not require intermittent self-catheterisation. Sexual function and perineal sensation can also return to normal (or near normal), while other symptoms such as bowel dysfunction and leg weakness can be limited or avoided.
Diagnosing gradual onset cauda equine
With gradual onset cauda equina, the patient can remain in the incomplete stage for several weeks. However, the symptoms can be slightly confusing as they will progress slowly and bit by bit.
Medical practitioners therefore need to pay close attention to the patient's condition. It will be necessary to assess the history of symptoms, as this can help doctors see the bigger picture, rather than viewing the patient's problems as isolated issues. That is why detailed medical record keeping is so important, as clinicians can look back at former attendances and recognise that there has been a deterioration.
Recognising the symptoms of cauda equina syndrome is the first step towards making a diagnosis. An examination, which can include tests such as a straight leg raise test, will indicate a neurological cause. An MRI scan can then confirm whether the cauda equina nerves are being compressed.
Delayed diagnosis and treatment
The diagnosis and treatment of cauda equina syndrome is needed while the condition is incomplete. If there were delays in your care, causing you to develop complete cauda equina syndrome, you could be the victim of medical negligence. Contact us to find out more.
Free Enquiry
Call us now for a free, no obligation assessment on 0800 234 3300 (or from a mobile 01275 334030) or complete our Online Enquiry Form.

---
Testimonials
"Before we contacted you we had no real idea that we had grounds for a medical negligence claim but after speaking to you if became clear that Wendy was indeed treated poorly. Chris took the time to explain what was happening and kept us to speed. Our deepest gratitude to you all and Chris in particular."
"I would like to say a big thank you to you for making this whole process easy and relatively painless. You kept me informed throughout and you were always polite and courteous in all forms of communication. I would not hesitate to recommend you to friends and family, so a really big thank you and I wish you all the best in the future."
» Read More Medical Negligence Testimonials?

Free Cauda Equina Claim Guide