Cauda Equina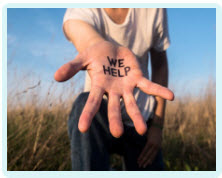 GP Negligence & Cauda Equina Syndrome Red Flags
Cauda Equina Syndrome is a potentially devastating condition which relies on an early diagnosis to bring about a positive outcome for the patient.
A delay in recognising or acting upon the red flag symptoms can prove catastrophic and may justify a claim for compensation.
The impact of complete cauda equina syndrome
A delay in diagnosing cauda equina syndrome is likely to cause a delay in surgery and, in some cases, this can mean that the patient is unlikely to recover the lower body function which they may already have lost.
This can prove utterly disabling because the cauda equina nerves are responsible for the recognition of sensation in the lower body as well as the initiation of movement. A patient with cauda equina syndrome can, therefore, suffer with the following problems:
Bladder incontinence
Bowel incontinence
Sexual dysfunction
Severe difficulties with mobility
The long-term impact of such symptoms can restrict a person's capacity to work, travel, socialise and function independently.
The red flag symptoms
It is, therefore, crucial that the patient's GP is conversant with the red flag symptoms of this appalling condition and alerts the patient to those symptoms.
NICE, the National Institute for Care and Health Excellence, has recently updated its red flags as follows:
Bilateral sciatica (pain in the back and both legs)
Severe or progressive loss of feeling in legs and/or weakness in knee, ankle or foot movements
Difficulties in urination or reduced sensation of needing to urinate
Loss of sensation of needing to go to the toilet
Loss of sensation in the saddle area
Looseness or loss of bowel control
Red Flag Failings
Patients who visit their GP with lower back and leg pain might be developing cauda equina syndrome and should be assessed for the red flag symptoms.
Where these do not appear to be present, the GP should advise the patient as to the red flag symptoms and stress the need to attend an Accident and Emergency unit as a matter of emergency should the patient start to develop those symptoms.
The changes to the NICE guidelines are intended to encourage earlier referrals and a failure by a GP to test for the red flag symptoms or to alert the patient to their significance may be considered as substandard care.
Claiming compensation
If you or a loved one are suffering significant and permanent effects of complete cauda equina syndrome due to a failure by your GP to consider the red flag symptoms, it might be appropriate to make a claim for compensation.
Contact us today to discuss your situation with a specialist medical negligence solicitor with expertise in cauda equina syndrome.
Please call us on 0800 234 3300 (or from a mobile 01275 334030) or complete our Online Enquiry Form.

---