Cauda Equina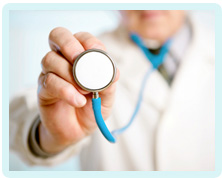 GP Did Not Act On My Cauda Equina Symptoms
If you report symptoms suggestive of cauda equina syndrome, your GP must refer you to hospital on an emergency basis. A failure to do this could amount to medical negligence.
To find out if you can sue your GP for cauda equina syndrome, please get in touch with us at Glynns Solicitors.
GP diagnosis of cauda equina syndrome
Cauda equina syndrome is rare. Nevertheless, a competent GP should know about the condition and its symptoms. A competent GP should also know that cauda equina syndrome requires emergency treatment, so further investigations are needed urgently if the condition is suspected.
Whether a patient attends in person or describes their symptoms over the phone, a GP should be concerned if he/she reports the red flag signs of cauda equina syndrome. These include:
Pain that radiates from the lower back and into both legs
Difficulty urinating with reduced sensation
Numbness around the perineum, buttocks and genitals
If a patient has attended in person, a neurological examination should take place. If the findings are consistent with cauda equina syndrome, the patient must be given a referral letter and told to go to hospital immediately.
If the patient has contacted a GP via telephone, he/she may be asked to attend urgently for a neurological examination. Or the patient may instead be told to go straight to A&E.
Once the patient is in hospital, an MRI scan can confirm whether cauda equina compression is the underlying cause of their symptoms. If so, emergency decompression surgery can be performed.
Updating medical records
It is also important for GPs to update a patient's medical records properly. This is because cauda equina syndrome can be a progressive condition. A patient may have a number of GP attendances before displaying the red flag symptoms of cauda equina syndrome.
If their medical records have been fully updated, a GP will be able to see that the patient has been gradually deteriorating – even if that particular GP has never seen the patient before. But if this information is not available to see, the GP may not appreciate that the patient has a recent history of symptoms which, when considered in their entirety, look very much like cauda equina syndrome.
Suing a GP for cauda equina syndrome
If you reported the symptoms of cauda equina syndrome to a GP but no action was taken, you could be the victim of medical negligence. There may also be a case of negligence if poor medical record keeping caused your condition to be missed.
To find out if you can sue your GP, please get in touch with us today.
Please call us now for a free, no obligation assessment on 0800 234 3300 (or from a mobile 01275 334030) or complete our Online Enquiry Form.

---