Cauda Equina Syndrome Articles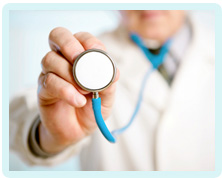 Foot Drop After Cauda Equina Syndrome Missed
Foot Drop After Cauda Equina Syndrome Missed If cauda equina syndrome is not treated in time, the patient may be left with permanent neurological injuries, including foot drop. If you are now suffering foot drop because your cauda equina syndrome was not diagnosed and treated quickly enough, please get in touch with us today. You may be the victim of medical negligence, which would entitle you to pursue a claim for compensation. For more information on compensation for foot drop after missed cauda equina syndrome, please contact our cauda equina lawyers. Foot drop after nerve compression Various nerves branch off from the spinal cord, which runs from the brain down to the lower back. These nerves exit at various sections of the spine, and serve different parts of the body. Some of the nerves in the lumbar (lower back) spread down to the legs and feet, enabling movement and sensation. This includes the cauda equina nerves, which are partly responsible for providing sensation and movement to the legs and feet. The cauda equina nerves are located at the bottom of the spinal cord, and also serve the pelvic organs and saddle area (buttocks, perineum and genitals). If these nerves become compressed – for instance, by a slipped disc – they will not work properly. This dysfunction will manifest in physical symptoms, and the areas served by the nerves will begin to lose function and sensation. Therefore one symptom is that a foot (or both feet) will become numb. The patient may also find it hard to flex the foot, causing it to drag along the ground. This is called foot drop. Treating cauda equina syndrome before permanent nerve damage To ensure these symptoms do not become permanent, the nerves must be decompressed immediately – before permanent nerve damage occurs. This depends upon doctors diagnosing the condition and proceeding straight to emergency decompression surgery. If the nerves are decompressed in time, the patient should recover normal function. But if there is a delay – perhaps because the right diagnosis is not initially made – the nerves could become irreparably injured. The patient will then be left with long-term dysfunction, which may involve foot drop – either in one foot or in both feet. This can necessitate the use of walking aids, such as crutches. It can also mean that the patient is no longer able to perform daily tasks, including driving and working. Has this happened to you? If you are been left with foot drop because cauda equina syndrome was missed, please get in touch with us. You could be entitled to claim compensation for the debilitating effect medical negligence has had on your life.
Would You Like Assistance from Specialist Medical Negligence Claims Solicitors?
Early legal assistance can be vital so please contact us if you would like to discuss your situation. Please call us free on 0800 234 3300 (or from a mobile 01275 334030) or complete our Online Enquiry Form.

---
Testimonials
"Before we contacted you we had no real idea that we had grounds for a medical negligence claim but after speaking to you if became clear that Wendy was indeed treated poorly. Chris took the time to explain what was happening and kept us to speed. Our deepest gratitude to you all and Chris in particular."
"I would like to say a big thank you to you for making this whole process easy and relatively painless. You kept me informed throughout and you were always polite and courteous in all forms of communication. I would not hesitate to recommend you to friends and family, so a really big thank you and I wish you all the best in the future."
» Read More Medical Negligence Testimonials?

Free Cauda Equina Claim Guide