Cauda Equina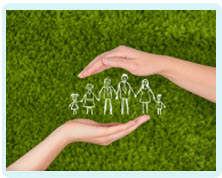 Failing to Test for Signs of Cauda Equina Syndrome
Could your cauda equina syndrome have been diagnosed earlier if your GP had carried out some simple tests?
When someone attends their GP or local A&E with what might be the symptoms of cauda equina syndrome, such as lower back pain and sciatica-like pain in one leg, it is not necessarily clear what is causing those symptoms. There might also be signs of the condition that the patient is not even aware that they are experiencing.
Consequently, unless the symptoms of cauda equina syndrome are absolutely clear, such as urinary incontinence and bilateral sciatica, there are a number of tests which could be undertaken in order to clarify whether the patient may be suffering from neurological damage due to compression of the cauda equina nerves.
Tests for signs of cauda equina syndrome
A digital rectal examination should enable the medical practitioner to identify the degree of anal tone. A reduction in anal tone is an indication that there may be nerve damage in the lumbar region. Although this does not seem to be an entirely definitive test it may be a useful sign.
An ankle reflex test is also an indicator of the state of the nerve roots. If any reflex is absent when the Achilles heel is tapped, it might suggest neurological damage to the nerves and could suggest a disc herniation and cauda equina syndrome. The cauda equina nerves in the lower back control movement of the lower limbs and so damage to those nerves can cause what is referred to as 'foot drop'.
Where a patient has been fitted with a catheter for urinary incontinence, a catheter tug test may indicate if there is neurological rather than physical damage. If the catheter tube is gently tugged but the patient does not feel this, it would suggest that the patient has lost sensation which could be due to nerve damage.
One indicator of cauda equina syndrome is 'saddle' anaesthesia and this can be investigated by asking the patient if they can feel themselves wiping the anal area after emptying their bowels. If not, this again would suggest damage has occurred to the cauda equina nerves.
Pin prick tests applied to the skin can also be used to assess whether sensation has been lost in the saddle area.
Straight leg raising (SLR) test would also be appropriate. The patient is asked to raise one leg whilst lying on their back and the medical practitioner will record the angle of elevation at which the patient experiences pain in the thigh, buttock and calf. Pain experienced at a restricted angle, say 45°, would suggest a problem with the nerves of the lumbar region.
Responding to test results
Where any of the above tests suggest that the patient may be experiencing nerve compression, referral for an MRI would be an appropriate course of action.
At the very least, seeking a second opinion promptly could help to clarify a possible diagnosis.
Medical Negligence
A failure to recognise the implications of these tests, or a failure to refer for further action where the test results raise queries as to the patient's nerve function, could be regarded as negligent.
Where cauda equina syndrome is concerned, a delay in diagnosis can have catastrophic outcomes and frequently leads to claims for compensation for medical negligence.
Contact a medical negligence solicitor
Claims for negligence related to cauda equina syndrome are complex. If you feel your cauda equina syndrome may have been impacted by substandard care, contact Glynns Solicitors to discuss your concerns with a specialist medical negligence solicitor. We have extensive experience of supporting claims for cauda equina syndrome negligence.
Please call us on 0800 234 3300 (or from a mobile 01275 334030) or complete our Online Enquiry Form.

---
Testimonials
"Before we contacted you we had no real idea that we had grounds for a medical negligence claim but after speaking to you if became clear that Wendy was indeed treated poorly. Chris took the time to explain what was happening and kept us to speed. Our deepest gratitude to you all and Chris in particular."
"I would like to say a big thank you to you for making this whole process easy and relatively painless. You kept me informed throughout and you were always polite and courteous in all forms of communication. I would not hesitate to recommend you to friends and family, so a really big thank you and I wish you all the best in the future."
» Read More Medical Negligence Testimonials?

Free Cauda Equina Claim Guide