Cauda Equina Syndrome Articles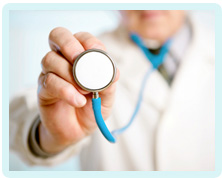 Dysaesthetic Pain after Cauda Equina Syndrome
Dysaesthetic pain, or dysesthetic pain, is a possible outcome of cauda equina syndrome.
What is dysaesthetic pain?
Dysaesthetic pain is a painful burning sensation in the skin. Usually this burning sensation occurs when the skin is touched, although some people will experience it without touch.
Dysaesthetic pain happens because the nerves are seriously injured. The nerves therefore take everything as a noxious pain, including light touch.
Why does dysaesthetic happen after cauda equina syndrome?
Cauda equina syndrome is a condition in which the cauda equina nerves are damaged. The cauda equina nerves are located at the base of the spinal cord. Damage is usually attributed to a large central disc prolapse in the lumbar region of the spine which then presses on the nerves.
If cauda equina syndrome is not treated immediately, the nerves will suffer extensive injury. As mentioned above, this can lead to dysaesthetic pain, as the nerves become hyper-sensitive and mistake touch as something offensive.
Living with dysaesthetic pain
Living with dysaesthetic pain will be very troubling. Just the touch of clothes on the skin can cause a horrible sensation, as can bed sheets and human contact. Symptoms may be improved with pain management. Sadly with an extensive cauda equina injury, the nerves cannot be repaired.
Cauda equina syndrome can also cause other, long-term injuries. These include bladder dysfunction, sexual dysfunction, bowel dysfunction, leg weakness and the loss of mobility. Together, these problems will severely limit a person's lifestyle, affecting their ability to work, walk, and even perform simple tasks such as getting dressed.
Why has it happened?
If you have been left with permanent cauda equina injuries, you will want to know why it has happened, and whether anything could have been done to prevent your current problems.
Cauda equina syndrome is a medical emergency, so it has to be treated with surgery as quickly as possible – ideally within 24 hours of the onset of symptoms. Sometimes this standard of care is achieved, and yet still the patient experiences long-term symptoms due to the nerve damage that has been sustained.
Other times, however, medical care is significantly delayed. This might happen due to a delay in diagnosis, or a lack of urgency in taking the patient for an MRI scan or to theatre. Whatever the failings, a delay in treatment will cause the nerves to sustain even greater damage, which in turn will make the outcome much worse. This could amount to medical negligence.
Expert legal advice
If you have been left with dysesthetic pain and other cauda equina injuries, please contact us to see if you have been the victim of medical negligence.
Please call us free on 0800 234 3300 (or from a mobile 01275 334030) or complete our Online Enquiry Form.

---