Cauda Equina Syndrome Articles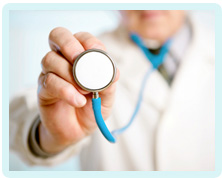 Does Complete Cauda Equina Syndrome Require Surgery?
Complete cauda equina syndrome requires urgent surgical decompression, as it can lead to some improvement in the patient's symptoms.
Stages of cauda equina syndrome – incomplete CES
There are two stages of cauda equina syndrome: incomplete and complete.
Incomplete cauda equina syndrome is the first stage. It is associated with neurological impairment in the bladder, bowel and sexual organs. Symptoms will include:
Trouble urinating, with the need to push, reduced sensation, difficulty fully emptying the bladder
Reduced sensation around the perineum, anus, groin and buttocks
Pain/pins and needles in the legs
Faecal incontinence or constipation
The main factor that defines incomplete cauda equina syndrome is that the patient still have some bladder control. It may be hard to urinate and it may feel strange, but the patient will be able to choose when to pass urine.
Stages of cauda equina syndrome – complete CES
These symptoms happen because the cauda equina nerves are being compressed and damaged, resulting in neurological dysfunction. Normally the nerve damage will become increasingly severe, causing a patient to progress from incomplete to complete cauda equina syndrome. However, some people will have a significant initial insult and will bypass the incomplete stage, instead becoming complete immediately.
Complete cauda equina syndrome is defined by the total loss of sensation in the bladder. The patient will not be able to feel the passing of urine, nor will he/she be able to decide when to urinate. This often results in episodes of incontinence, of which the patient is initially unaware because there is no feeling around the perineum, urethra or genitals.
Surgery for incomplete cauda equina syndrome
Surgery is best performed while the patient has incomplete cauda equina syndrome. If this is achieved, the patient stands a good chance of recovery, with a partial or total reversal of symptoms.
Surgery for complete cauda equina syndrome
Cauda equina syndrome progresses very quickly and the patient can become complete within 24 hours of the onset of symptoms.
Sadly the outcome will not be as good if surgery is performed when the condition is complete. Nevertheless, the patient still requires surgery on an urgent or emergency basis.
Even after 24 hours of the onset of symptoms, the outcome can be good. After 48 hours the chances of a good outcome are receding, but surgery is still needed because there can be some improvement.
Therefore just because the patient has complete cauda equina syndrome does not mean that he/she does not require decompression surgery. Nevertheless, it may be acceptable to perform the operation on an urgent basis, rather than an emergency basis, if more than 48 hours have passed.
Missed opportunities to treat incomplete CES?
If doctors missed the opportunity to treat your cauda equina syndrome while you were still incomplete, causing you to progress to complete CES, there could be a case of medical negligence. Please contact us to discuss making a compensation claim.
Please contact us if you would like to discuss your situation. Please call us free on 0800 234 3300 (or from a mobile 01275 334030) or complete our Online Enquiry Form.

---
Testimonials
"Before we contacted you we had no real idea that we had grounds for a medical negligence claim but after speaking to you if became clear that Wendy was indeed treated poorly. Chris took the time to explain what was happening and kept us to speed. Our deepest gratitude to you all and Chris in particular."
"I would like to say a big thank you to you for making this whole process easy and relatively painless. You kept me informed throughout and you were always polite and courteous in all forms of communication. I would not hesitate to recommend you to friends and family, so a really big thank you and I wish you all the best in the future."
» Read More Medical Negligence Testimonials?

Free Cauda Equina Claim Guide