Cauda Equina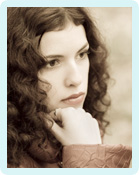 Dishonest Doctor Failed To Diagnose Cauda Equina Syndrome
One of the most important factors affecting whether a patient with Cauda Equina Syndrome makes a decent recovery is how fast the syndrome is diagnosed and emergency decompression surgery is performed.
A patient that presents with Cauda Equina Syndrome is considered an emergency case and therefore should be in theatre within 24-48 hours of being admitted into hospital.
The consequences of this not happening can be devastating. Side-effects can include double incontinence, paralysis, sexual dysfunction, and chronic pain.
If your cauda equina surgery was delayed because of medical errors, you could be able to make a claim against the NHS Trust responsible for the hospital that treated you.
Cauda Equina Syndrome patient sent home
In 2010, a 66-year-old woman, Elizabeth Butterfield, was admitted to hospital with suspected Cauda Equina Syndrome. However, instead of being referred to a specialist immediately, her doctor undertook a quick examination and sent her home, stating she merely had sciatica, a common nerve condition.
In 2016, Ms Butterfield spoke to The Times, explaining that she was still in agony, doubly incontinent and could no longer walk. The article highlighted that following investigation in 2014, a specialist concluded that it was "appropriate to suspect" that Ms Butterfield had Cauda Equina Syndrome in 2010 and therefore she should have had received immediate and appropriate treatment.
Because she was sent home, Ms Butterworth had to wait three months for an operation, by which time it was too late to prevent paralysis. It was a further four years before Cauda Equina Syndrome was diagnosed.
Doctor lied about medical qualifications
In June this year, Dr Dillion was barred from practicing medicine for nine months by the General Medical Council (GMC) for repeatedly lying about his qualifications, including falsely claiming membership of certain medical colleges.
Unfortunately, the GMC tribunal did not consider Ms Butterfield's allegations of negligence against Dr Dillion.
The lies told by the doctor only transpired after Ms Butterfield, suspecting foul-play, researched Dr Dillion's background herself and then alerted the GMC to various anomalies she discovered.
GMC failed to investigate negligence claims
Ms Butterworth and her husband are understandably furious at the GMC's failure to investigate their allegations that Dr Dillion's failure to spot Ms Butterworths Cauda Equina Syndrome amounted to negligence. They are also highly critical of the health officials who they believe put patients at risk by failing to check the doctor's qualifications.
Reasons for Cauda Equina Syndrome not being diagnosed
There are a number of reasons why Cauda Equina Syndrome may be misdiagnosed. One of the major symptoms of Cauda Equina Syndrome is incontinence and/or bladder dysfunction. In older patients, especially those confined to a bed, changes in bowel and bladder functions may go unnoticed, meaning the diagnosis of Cauda Equina Syndrome is overlooked.
Furthermore, often A&E departments are over-crowded and staffed with inexperienced junior doctors who may fail to spot Cauda Equina Syndrome, given that it is a relatively rare condition.
Red flags warning for Cauda Equina Syndrome
The majority of patients with Cauda Equina Syndrome have a history of prior back pain. Although it can be difficult to separate acute symptoms from chronic complaints, certain elements of the history should serve as red flags for possible Cauda Equina Syndrome.
Bilateral sciatica: While patients with back pain often complain of sciatica, this is typically a unilateral symptom. Any complaint of bilateral symptoms should raise the concern for Cauda Equina Syndrome.
New urinary symptoms: Classically Cauda Equina Syndrome causes overflow incontinence, a painless loss of bladder control where patients will often not feel any need to urinate. In reality, Cauda Equina Syndrome can cause a wide variety of urinary symptoms.
If your primary or secondary health physician misdiagnosed Cauda Equina Syndrome, meaning, like Ms Butterworth, you did not receive the urgent treatment you need, then you may be able to claim compensation from the NHS Trust responsible for the health provider that failed to get you the care you so desperately required.
Compensation cannot bring back your health, however, it may be able to pay for much needed modifications to your home to support your daily living needs as well as fund private physiotherapy treatment to assist with regaining control of your bowel and bladder.
At Glynns Solicitors we have the expertise required to successfully act for people who have had cauda equina syndrome missed or misdiagnosed by a health professional. Please call us on 0800 234 3300 (or from a mobile 01275 334030) or complete our Online Enquiry Form.

---