Cauda Equina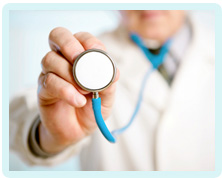 Did You Report Red Flag Symptoms To A Doctor?
Did you report the red flag symptoms of cauda equina syndrome to a doctor? If you did but no action was taken, there could be a case of medical negligence. Please get in touch with us to find out if you can make a claim for compensation.
What are the red flag symptoms of cauda equina syndrome?
The red flag symptoms of cauda equina syndrome are symptoms which strongly indicate cauda equina compression. They are called 'red flags' because they should act as a warning signal, alerting medical practitioners to the possibility of cauda equina syndrome.
The red flag symptoms of cauda equina syndrome are:
Pain in both legs
Numbness around the back passage, perineum and external genitalia
Urinary dysfunction, with poor flow, reduced sensation and retention of urine
Sexual dysfunction
These symptoms arise as a result of cauda equina compression. The cauda equina nerves are located at the base of the spine and can become compressed by factors such as a slipped disc or spinal abscess.
I told a doctor about my red flag symptoms
These symptoms are very distressing and will prompt most people to seek medical help – either from a GP or from an Accident and Emergency department. However, there are times when a patient will report the red flag symptoms of cauda equina syndrome, but no further questions are asked, and no action is taken.
If you told a doctor about the red flag symptoms of cauda equina syndrome but nothing was done, you will have been the victim of substandard medical care. Medical practitioners should know that emergency investigations are needed if a patient presents with the red flag symptoms of cauda equina syndrome. This means an emergency MRI scan. If cauda equina compression is visible on the scan, emergency decompression surgery is needed.
Have delays affected your outcome?
If this action was not taken when you reported your red flag symptoms, the delay could have significantly affected your outcome. Immediate surgery is needed to prevent any further deterioration. If this is not carried out, the nerves will continue to suffer damage, causing further dysfunction.
After 48 hours the nerves will be so injured that this dysfunction will be permanent. This outcome could have been prevented, had action been taken when the red flag symptoms were initially reported.
Speak to a solicitor
If you believe there were delays in diagnosing and treating your cauda equina syndrome, even though you told doctors about your symptoms, you could be entitled to compensation. Please contact us to speak with a legal expert about a potential claim.
Please call us now for a free, no obligation assessment on 0800 234 3300 (or from a mobile 01275 334030) or complete our Online Enquiry Form.

---
Testimonials
"Before we contacted you we had no real idea that we had grounds for a medical negligence claim but after speaking to you if became clear that Wendy was indeed treated poorly. Chris took the time to explain what was happening and kept us to speed. Our deepest gratitude to you all and Chris in particular."
"I would like to say a big thank you to you for making this whole process easy and relatively painless. You kept me informed throughout and you were always polite and courteous in all forms of communication. I would not hesitate to recommend you to friends and family, so a really big thank you and I wish you all the best in the future."
» Read More Medical Negligence Testimonials?

Free Cauda Equina Claim Guide