Cauda Equina Syndrome Articles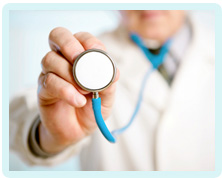 Did Doctors Miss The Chance To Treat Your Cauda Equina Syndrome?
Cauda equina syndrome is best treated with the condition is 'incomplete'. If you presented with incomplete cauda equina syndrome but doctors missed the opportunity to treat you before your condition became complete, there could be a case of medical negligence.
Incomplete cauda equina syndrome
Incomplete cauda equina syndrome is when a patient has altered urinary function, a degree of retention but has not yet achieved a state of urinary incontinence. A complete cauda equina syndrome is characterised by retention and overflow incontinence.
Incomplete cauda equina syndrome is the first stage of the condition. Most people will first seek medical help when they are still incomplete. Only a small number of patients will have complete cauda equina syndrome when they present for the first time.
Recognising incomplete cauda equina syndrome
When a patient presents with incomplete cauda equina syndrome, medical practitioners should realise that the symptoms are sinister in nature.
An examination should quickly take place to determine whether there are any positive neurological findings. In particular, doctors should be looking out for reduced perineal sensation, reduced anal tone, poor reflexes in the lower limbs and foot drop. The bladder must also be assessed to see if there is retention of urine.
If there are positive neurological signs that support a diagnosis of cauda equina syndrome, the patient must be referred for an MRI scan and for neurosurgical attention. The MRI scan should be carried out the same day, as should the referral to the neurosurgeons. This will allow the opportunity for decompression the same day or early next morning.
Delay in treating incomplete cauda equina syndrome
The timing of surgery bears significant relevance because the longer compression continues, the more extensive the nerve damage will be. If the nerves are decompressed within 24 hours of the onset of symptoms, the patients stands a good chance of regaining normal function.
But if more than 48 hours pass, the patient is likely to progress to 'complete' cauda equina syndrome, where there is complete urinary retention. The outcome for such patients is less optimistic and there may be permanent neurological injury. If the patient does develop cauda equina syndrome and long-term damage because of delays in medical care, there could be a case of medical negligence.
What is medical negligence?
Medical negligence is also called clinical negligence in England and Wales. It is when medical practitioners fail to provide a reasonable standard of care, causing a patient to suffer injury (or injuries) that would otherwise have been avoided/minimised.
Victims of medical negligence are legally entitled to pursue a claim against those responsible. A successful claim will result in the victim being awarded compensation.
Want to know more?
For more information, please get in touch with us at Glynns Solicitors.
Please contact us if you would like to discuss your situation. Please call us free on 0800 234 3300 (or from a mobile 01275 334030) or complete our Online Enquiry Form.

---