Cauda Equina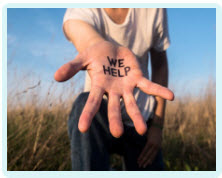 Delayed MRI Prompts Cauda Equina Syndrome Claims
Successful cauda equina syndrome claims frequently centre around delayed diagnosis and treatment. The key to a timely diagnosis is an emergency MRI.
What causes cauda equina syndrome?
Cauda equina syndrome can develop when the cauda equina nerves at the base of the spinal cord in the lumbar (lower) region of the back become compressed or squashed. This can be due to a number of different causes but is often the result of a herniated disc elsewhere in the spine.
The compression of the nerves is likely to lead to a reduction in the functioning of those nerves, subsequently affecting the ability to receive and send messages to the lower limbs, buttocks and perineal and genital areas.
Why is an MRI necessary?
Someone suffering with cauda equina syndrome may experience a range of symptoms indicative of the condition but the cause of those symptoms cannot be absolutely certain without an MRI scan.
The patient may present to their GP or A&E with lower back pain, weakness and pain in the legs, altered sensation when urinating and numbness in the saddle area. These symptoms should suggest to the medical practitioner that the patient might be suffering from cauda equina syndrome but an MRI is necessary in order to be certain about the cause.
It is also imperative for the surgeon to be able to ascertain exactly where surgery is necessary.
Why is an MRI an emergency?
Cauda equina syndrome can cause very distressing and permanent effects such as double incontinence and partial paralysis. In order to reduce the chances of this outcome, emergency surgery is necessary.
When the patient's symptoms are diagnosed whilst they still retain some control over their urinary function, it is widely accepted that decompression of the cauda equina nerves is vital within 48 hours of the onset of symptoms. Therefore, a definite diagnosis needs to be made well within that timeframe in order to allow time for surgery.
What if the MRI is delayed?
If an MRI is delayed, treatment will inevitably be delayed also and, as indicated above, that can be devastating to the patient.
If the delay means that the patient's urinary function deteriorates significantly before treatment, the long-term prognosis is not positive.
MRI delays
Unfortunately, the symptoms of cauda equina syndrome are not always recognised by GPs, physiotherapists and A&E practitioners, resulting in a lack of urgency in arranging an MRI.
In these circumstances, the practitioners may be considered to have been negligent in their level of care. Had they referred for an emergency MRI, the patient may well have had a vastly improved outcome.
Did this happen to you?
Does this scenario sound familiar? If you are suffering the long-term effects of cauda equina syndrome which you believe could have been avoided with more efficient medical care, you may be able to make a claim for compensation.
Contact Glynns Solicitors to discuss your circumstances with a solicitor experienced in supporting cauda equina syndrome claims.
Please call us on 0800 234 3300 (or from a mobile 01275 334030) or complete our Online Enquiry Form.

---
Testimonials
"Before we contacted you we had no real idea that we had grounds for a medical negligence claim but after speaking to you if became clear that Wendy was indeed treated poorly. Chris took the time to explain what was happening and kept us to speed. Our deepest gratitude to you all and Chris in particular."
"I would like to say a big thank you to you for making this whole process easy and relatively painless. You kept me informed throughout and you were always polite and courteous in all forms of communication. I would not hesitate to recommend you to friends and family, so a really big thank you and I wish you all the best in the future."
» Read More Medical Negligence Testimonials?

Free Cauda Equina Claim Guide