Cauda Equina Syndrome Articles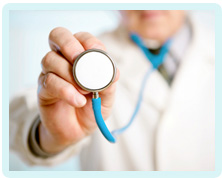 Crutches After Cauda Equina Syndrome
Are you reliant upon crutches as a result of cauda equina syndrome? If so, you will want to know whether your injuries could have been minimised with earlier medical care.
Crutches and walking aids for cauda equina syndrome
Cauda equina syndrome is a neurological condition in which the cauda equina nerves in the lower back are compressed and damaged. A host of symptoms will arise because of this nerve damage, including pain, weakness and numbness in the legs/feet.
If cauda equina syndrome is not treated in time, the patient's symptoms will be permanent. Together they can be extremely debilitating, particularly the presence of numbness and weakness in the legs. This can also extend to the feet, sometimes causing foot drop.
Walking will be painful, while the neurological injury will affect function, meaning the legs and feet cannot work as they did before. The foot drop may cause the feet to drag along the floor, and the numbness will create a strange sensation that makes it hard to walk naturally. It is also likely that there will be leg weakness, so the patient may not be able to support their own body for long, if at all.
Consequently the patient may find that they are reliant upon walking aids such as crutches. For longer distances, a wheelchair may be required.
My life has been ruined by cauda equina syndrome
Having to use crutches, or indeed a wheelchair, will severely restrict a person's life. Adaptations may have to be made around the home, or it may be necessary to move house to more accessible accommodation.
The individual will not be able to drive a manual car or walk very far. It can also have a detrimental impact upon someone's ability to work, as being reliant on crutches is a seriously limiting factor in the employment sector.
Every area of a person's life can be adversely affected by cauda equina syndrome. The loss of mobility is especially upsetting as it will rob someone of their independence. It can be they cannot even move around their own home without assistance.
Could more have been done?
But could these injuries have been prevented? Cauda equina syndrome is a condition that has a better outcome the earlier it is treated. Therefore if your care was significantly delayed, it could be that your nerve damage would have been minimised with earlier surgery. This will be very hard to accept, as knowing that you could have avoided your debilitating injuries will be extremely upsetting.
Has this happened to you?
If your cauda equina surgery was delayed because of medical mistakes, leaving you dependent upon crutches and walking aids, please get in touch with us. You could be entitled to compensation.
Please contact us if you would like to discuss your situation. Please call us free on 0800 234 3300 (or from a mobile 01275 334030) or complete our Online Enquiry Form.

---
Testimonials
"Before we contacted you we had no real idea that we had grounds for a medical negligence claim but after speaking to you if became clear that Wendy was indeed treated poorly. Chris took the time to explain what was happening and kept us to speed. Our deepest gratitude to you all and Chris in particular."
"I would like to say a big thank you to you for making this whole process easy and relatively painless. You kept me informed throughout and you were always polite and courteous in all forms of communication. I would not hesitate to recommend you to friends and family, so a really big thank you and I wish you all the best in the future."
» Read More Medical Negligence Testimonials?

Free Cauda Equina Claim Guide