Cauda Equina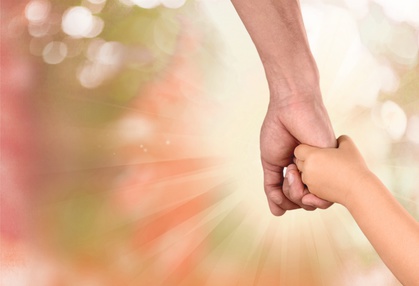 Could my Cauda Equina Syndrome have been prevented?
If you are suffering with cauda equina syndrome, you may be wondering why it has happened to you, and whether the outcome could have been different.
What is cauda equina syndrome?
Cauda equina syndrome is a condition where the cauda equina nerves at the base of the spinal cord have become compressed, causing the functioning of these nerves to become impaired.
To a varying degree, this can impact negatively on the function of the bowel, bladder, sexual organs, feet and legs.
What causes cauda equina syndrome?
Cauda equina syndrome can be caused by a variety of conditions that lead to pressure on the spinal cord in the lumbar (lower) region of the back. It is most likely to be caused by one of the following:
A herniated or slipped disc
A trauma or accident to the spine
Inflammation in an area of the spinal
Spinal stenosis where the spine has degenerated, probably due to age
An infection in the spine
Can cauda equina syndrome be prevented?
Unless your cauda equina syndrome was a direct result of a medical procedure or operation, it is unlikely that it could have been prevented. The above-mentioned conditions do not automatically lead to cauda equina syndrome as it is a rare condition and, unless you had an MRI scan, it would not be apparent that you had developed the condition until symptoms began to appear.
However, it might have been possible to limit the severity of your cauda equina syndrome symptoms.
Cauda equina syndrome can develop gradually or suddenly. If you developed severe symptoms suddenly, there may not be much that could have been done to prevent this. However, if your symptoms developed slowly, it may have been possible to diagnose and treat your cauda equina syndrome before it worsened.
Early signs of cauda equina syndrome
The red flag symptoms of 'incomplete' cauda equina syndrome are as follows:
Lower back pain
Tingling/numbness in the legs
Alteration in urinary function, for example, poor flow or difficulty in urinating
If these symptoms are recognised and surgical decompression of the cauda equina nerves takes place within 48 hours of the onset of these symptoms, it is generally felt that chances of a good recovery are high.
However, if these symptoms are missed by your medical practitioner or surgery is delayed, your symptoms may deteriorate to 'complete' cauda equina syndrome where surgery is less likely to have a positive outcome and long-term effects can result such as:
Impaired sexual function
Lack of bladder control
Lack of bowel control
Numbness and lack of sensation in the 'saddle' area
Muscle weakness in the legs
Partial paralysis
Medical Negligence
If you presented to a medical practitioner with the red flag symptoms mentioned above, and you were not referred for urgent investigation, it may be that you have been the victim of medical negligence. It is possible that, with a prompt MRI scan, your cauda equina syndrome could have been diagnosed and treated quickly enough to prevent deterioration.
If this situation sounds familiar, you may be entitled to make a claim for compensation for your pain and on-going symptoms. Contact us at Glynns Solicitors. We are specialists in medical negligence claims and have significant experience with cauda equina syndrome cases.
Please call us on 0800 234 3300 (or from a mobile 01275 334030) or complete our Online Enquiry Form.

---
Testimonials
"Before we contacted you we had no real idea that we had grounds for a medical negligence claim but after speaking to you if became clear that Wendy was indeed treated poorly. Chris took the time to explain what was happening and kept us to speed. Our deepest gratitude to you all and Chris in particular."
"I would like to say a big thank you to you for making this whole process easy and relatively painless. You kept me informed throughout and you were always polite and courteous in all forms of communication. I would not hesitate to recommend you to friends and family, so a really big thank you and I wish you all the best in the future."
» Read More Medical Negligence Testimonials?

Free Cauda Equina Claim Guide