Cauda Equina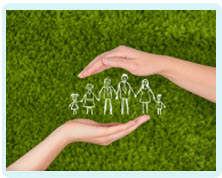 Coping with Cauda Equina Syndrome
Cauda equina syndrome can cause life-changing symptoms such as bowel and bladder incontinence, weakness of the legs and even partial paralysis. Approximately 1 in 5 people who develop the condition will have a poor outcome with a need for on-going support.
What influences the level of recovery?
The greatest factor influencing the outcome of decompression surgery is generally agreed to be the extent of damage to the nerves at the time of surgery.
Where the patient still has some urinary sensation and control, even if the urinary function is altered, there is an improved chance of a positive outcome and approximately 75% of patients will make an acceptable recovery, especially where surgery is carried out within 48 hours.
However, where the patient has lost urinary control prior to surgery and has painless retention of urine and incontinence, the outcome is likely to be worse.
Dealing with the effects of cauda equina syndrome
A poor outcome from surgery is likely to mean permanent neurological problems, causing the above-mentioned symptoms. The patient will require significant on-going support in order to cope with the physical and psychological impact of their condition.
Physical Movement
If the patient has significant loss of muscle control in the legs and feet, or partial paralysis, it may be necessary to adapt or completely change the home. An occupational therapist should be able to provide advice on changes that may make it easier to function in the home and workplace.
A physiotherapist should be able to provide advice on exercises to try to improve muscle strength where possible.
Incontinence
Bowel and bladder incontinence can be extremely distressing problems that can impact on every aspect of life. A continence nurse or your GP should be able to give advice on how to cope with this condition.
Pain Management
If pain persists after your operation, your GP or a pain management clinic should be able to provide advice and medication to help deal with this problem.
Sexual Dysfunction
Damage to the cauda equina nerves can cause loss of sexual sensation and sexual dysfunction. This can cause extreme distress and put considerable pressure on a relationship. You can contact a sex therapist via the NHS who should be able to help you with both the emotional and physical aspects of this problem.
Psychological Distress
The varied and severe effects of cauda equina syndrome, especially where surgery has not produced a positive outcome, are likely to cause emotional distress. Not only one's body has changed dramatically, but the effects on almost every aspect of life will be difficult to come to terms with. Psychological support can be important to help the patient to deal with these issues. Your GP can refer you to a therapist or counsellor.
Medical Negligence
Cauda equina syndrome is clearly a potentially catastrophic condition. If your cauda equina syndrome resulted in a poor outcome because your diagnosis was delayed, your MRI was delayed or your surgery was delayed, you may be entitled to make a claim for compensation. Whilst it cannot reverse the outcome, it may help to cope with the effects of the condition.
Contact Glynns Solicitors to discuss your situation with a solicitor experienced in medical negligence cases. We have supported numerous cauda equine syndrome compensation claims with great success.
Please call us on 0800 234 3300 (or from a mobile 01275 334030) or complete our Online Enquiry Form.

---
Testimonials
"Before we contacted you we had no real idea that we had grounds for a medical negligence claim but after speaking to you if became clear that Wendy was indeed treated poorly. Chris took the time to explain what was happening and kept us to speed. Our deepest gratitude to you all and Chris in particular."
"I would like to say a big thank you to you for making this whole process easy and relatively painless. You kept me informed throughout and you were always polite and courteous in all forms of communication. I would not hesitate to recommend you to friends and family, so a really big thank you and I wish you all the best in the future."
» Read More Medical Negligence Testimonials?

Free Cauda Equina Claim Guide