Cauda Equina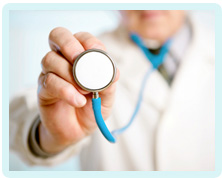 Compression of the Cauda Equina
The cauda equina is a bundle of nerves at the base of the spine. If they become compressed, cauda equina syndrome will develop.
What is the cauda equina?
The cauda equina is a collection of nerves. They begin at the end of the spinal cord, which is called the conus medullaris. They then branch off, spreading down through the pelvis, buttocks and legs. Together the nerves resemble a horse's tail, which is why they are called the 'cauda equina' – which means 'horse's tail' in Latin.
The cauda equina nerves have a number of functions. Primarily, they enable function and sensation in the legs, feet, genitals, perineum, buttocks, bladder and bowel. Function and sensation in these body areas will be reduced (or completely lost) if the nerves become compressed.
Why would the cauda equina become compressed?
The cauda equina nerves can be compressed in various ways. The most frequent cause is a large prolapsed disc at the L4/L5 level. A prolapsed disc, also called a slipped disc, is when the inner part of a vertebral disc bulges out through the outer layer. A large protrusion can squash the nearby nerves.
There are also other medical conditions and injuries that can cause cauda equina compression. Some of these include: spinal tumour, spinal abscess, spinal stenosis, inflammation, ankylosing spondylitis and crushing injuries (for example, from a road traffic accident).
Cauda equina syndrome
As mentioned above, when the cauda equina nerves are compressed, sensation and function in certain areas will be adversely affected. This will lead to very noticeable symptoms, such as:
Pain and numbness in the legs
Numbness in the buttocks, perineum and genitals
Strange sensation when urinating, and difficulty passing urine
Sexual dysfunction with loss of sensation, inability to orgasm or maintain an erection
Bowel dysfunction, with loss of sensation, constipation or incontinence
Weakness in the legs and feet
When symptoms develop as a result of cauda equina compression, the patient has a medical condition called cauda equina syndrome. Cauda equina syndrome is a medical emergency that requires immediate surgical decompression to alleviate the pressure being placed on the nerves.
Delayed treatment of cauda equina syndrome
For cauda equina syndrome to be treated as quickly as possible, the patient is dependent upon medical practitioners making a timely diagnosis. Doctors must recognise the symptoms and send a patient for an emergency MRI scan. This will show whether there is compression of the cauda equina. If so, the patient must proceed to theatre for emergency decompression. If this action is not taken, there could be a case of medical negligence. Contact us for more information.
Please call us now for a free, no obligation assessment on 0800 234 3300 (or from a mobile 01275 334030) or complete our Online Enquiry Form.

---
Testimonials
"Before we contacted you we had no real idea that we had grounds for a medical negligence claim but after speaking to you if became clear that Wendy was indeed treated poorly. Chris took the time to explain what was happening and kept us to speed. Our deepest gratitude to you all and Chris in particular."
"I would like to say a big thank you to you for making this whole process easy and relatively painless. You kept me informed throughout and you were always polite and courteous in all forms of communication. I would not hesitate to recommend you to friends and family, so a really big thank you and I wish you all the best in the future."
» Read More Medical Negligence Testimonials?

Free Cauda Equina Claim Guide