Cauda Equina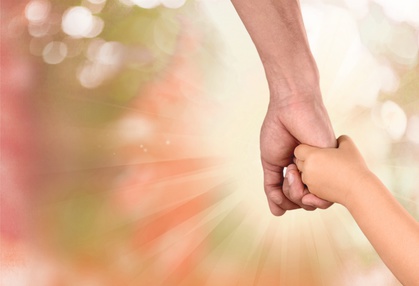 Compensation for Negligent Safety-Netting in CES
The progressive nature of cauda equina syndrome can mean that, if diagnosis is delayed, the patient can suffer a very poor outcome. A failure of safety-netting can put the patient in this perilous position.
The impact of negligent safety-netting
If a patient is developing cauda equina syndrome, their condition is likely to worsen over time until they lose control of their bladder, bowel, sexual function and their mobility. It is crucial therefore, that surgery to decompress the cauda equina nerves occurs as promptly as possible before symptoms worsen.
This puts great emphasis on the need for a recognition of symptoms and an early diagnosis. If red flag symptoms of cauda equina compression are not present when a patient first presents to their doctor, it is vital that they are made aware of those symptoms in case they start to develop some days later.
If medical professionals do not alert their patients to the nature of the CES red flag symptoms and the need to attend hospital immediately should they develop, they may be regarded as having acted negligently.
If the patient is left with a poor long-term outcome which they would not have suffered with an earlier diagnosis, it may be appropriate to make a claim for compensation.
What is safety-netting?
Safety-netting is the strategies used and actions taken by medical professionals to try to ensure that their patients conditions are monitored and that any symptoms are followed up and not missed. It may take the form of organising a follow-up appointment or it may be advising the patient of red flag symptoms which should prompt some form of action.
A failure of safety-netting may mean that a patient develops new symptoms or worse symptoms but fails to seek medical help as they have not been advised of the significance.
Safety-netting and cauda equina syndrome
A patient with lower back and leg pain may not be developing cauda equina syndrome. However, this shocking condition may be a possible diagnosis which may not be apparent until further, more specific, symptoms develop. Patients need to be advices of these red flag symptom sand the need to go to hospital should they develop.
The red flag symptoms of cauda equina syndrome include altered saddle sensation, altered bladder sensation and control, the progression of symptoms to both legs, and bowel symptoms.
Speak to a solicitor
If you or a loved one are struggling with the appalling impact of cauda equina syndrome due to a failure of medical safety-netting, contact Glynns Solicitors.
It may be appropriate to make a claim for compensation for the pain, suffering and financial losses caused by the negligence.
Please call us on 0800 234 3300 (or from a mobile 01275 334030) or complete our Online Enquiry Form.

---
Testimonials
"Before we contacted you we had no real idea that we had grounds for a medical negligence claim but after speaking to you if became clear that Wendy was indeed treated poorly. Chris took the time to explain what was happening and kept us to speed. Our deepest gratitude to you all and Chris in particular."
"I would like to say a big thank you to you for making this whole process easy and relatively painless. You kept me informed throughout and you were always polite and courteous in all forms of communication. I would not hesitate to recommend you to friends and family, so a really big thank you and I wish you all the best in the future."
» Read More Medical Negligence Testimonials?

Free Cauda Equina Claim Guide