Cauda Equina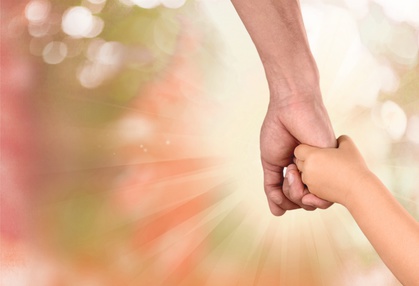 Compensation for Missed Cauda Equina Syndrome
If a medical professional, such as a GP, a physiotherapist or an A & E doctor, fails to recognise your Cauda Equina Syndrome symptoms, you may be left with life-changing symptoms. As a result, it may be appropriate for you to make a claim for compensation.
A timely diagnosis
Diagnosing cauda equina syndrome promptly is absolutely crucial to a good outcome. Time is of the essence in treating this shocking condition and a delay in diagnosis can allow the patient's symptoms to deteriorate prior to surgery, thereby reducing the chance that they will recover function in the lower body.
Medical professionals should err on the side of caution when a patient presents with possible symptoms of this neurological condition. An MRI scan is usually necessary to confirm the cause of the patient's symptoms and a delay in arranging such an examination can be catastrophic.
Impact of cauda equina syndrome
A patient who is developing cauda equina syndrome may present with lower back pain and weakness, pain, tingling or numbness in one or both legs. These symptoms are likely to suggest that the patient has a compressed nerve and, unless the nerve is decompressed in surgery, the patient will lose an array of motor and sensory functions in the lower body including the following:
Bladder function
Bowel function
Sexual function
Mobility
Bladder and urinary function are key to the timing of surgery and the outcome of a compensation claim in cauda equina syndrome.
When a patient is starting to experience changes in sensation in the saddle area and possible alteration of urination, such as having to strain, surgery may be considered to be a matter of emergency to restore the patient's lost function.
If diagnosis and surgery are delayed, the patient may reach the point of not being aware that they need to urinate and their chances of recovery, even with surgery, are reduced by the time.
Medical negligence
If medical professionals fail to check for symptoms of cauda equina syndrome in a patient with lower back and leg pain, or fail to warn of the patient of the red flag symptoms of this condition, they may be considered to have acted negligently.
If the patient suffers a significantly worse long-term outcome as a result of the failure by the medical professional, it may be appropriate to pursue a claim for compensation.
Speak to a solicitor
If you or a loved one are suffering with the long-term impact of a delay in diagnosing and treating cauda equina syndrome, contact us to talk to a specialist medical negligence solicitor.
We have extensive experience in supporting cauda equina syndrome claims and will be happy to advise you.
Please call us on 0800 234 3300 (or from a mobile 01275 334030) or complete our Online Enquiry Form.

---
Testimonials
"Before we contacted you we had no real idea that we had grounds for a medical negligence claim but after speaking to you if became clear that Wendy was indeed treated poorly. Chris took the time to explain what was happening and kept us to speed. Our deepest gratitude to you all and Chris in particular."
"I would like to say a big thank you to you for making this whole process easy and relatively painless. You kept me informed throughout and you were always polite and courteous in all forms of communication. I would not hesitate to recommend you to friends and family, so a really big thank you and I wish you all the best in the future."
» Read More Medical Negligence Testimonials?

Free Cauda Equina Claim Guide