Cauda Equina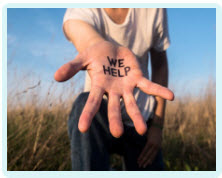 Compensation for Incorrect MRI Report on Cauda Equina Syndrome
An MRI scan can be absolutely crucial in determining the outcome for a patient with cauda equina syndrome. Inaccurate reporting may justify a claim for compensation.
Interpreting an MRI Scan for cauda equina syndrome
If a patient with suspected cauda equina syndrome undergoes an MRI scan to investigate their lower body symptoms, it is vital that the scan is accurately interpreted.
If the scan shows severe compression of the cauda equina nerves, it is likely that the patient will need to undergo emergency decompression surgery within hours.
If the degree of compression and damage is misinterpreted, however, the patient's surgery may be delayed during which time the patient may deteriorate.
A few hours can make a catastrophic difference to a patient who is developing cauda equina syndrome. Surgery at the right moment can bring about recovery whereas delayed surgery can fail to prevent disability.
Timing of an MRI Scan
As can be seen above, the timing of an MRI scan in a patient with incomplete cauda equina syndrome is also crucial.
If the undertaking of an MRI scan is delayed, it may be that the compression of the patient's cauda equina nerves has deteriorated prior to surgery to the point where they are unlikely to regain much, if any, function.
For many patients, this may mean that they become incontinent and restricted in their mobility.
A delay in organising an MRI scan for a patient with the early signs of cauda equina syndrome may, therefore, be justification for making a claim for compensation.
Medical negligence
If a medical professional fails to arrange an MRI scan with the appropriate degree of urgency or fails to interpret the results accurately, the patient may suffer permanent symptoms as a result.
In these circumstances, it might be appropriate for the patient to make a claim for compensation.
Speak to a solicitor
Contact Glynns today if you or a loved one are suffering with the long-term impact of complete cauda equina syndrome due to medical delays or inaccuracies.
Please call us on 0800 234 3300 (or from a mobile 01275 334030) or complete our Online Enquiry Form.

---