Cauda Equina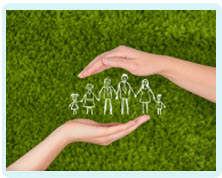 Compensation for Failure of Cauda Equina Syndrome Safety-Netting
Failing to warn a patient of the appropriate red flag symptoms of cauda equina syndrome may be regarded as substandard care.
Safety-netting
Safety-netting in primary medical care, such as a GP's surgery, refers to the actions taken or advice given to a patient in case their condition worsens. The purpose of safety-netting in medical care is to try to avoid the scenario where a patient fails to seek medical attention when they need it.
Safety-netting may come in a variety of forms such as suggesting that a patient makes a further appointment with their GP or rings NHS 111 if they continue to be concerned about their symptoms or if their symptoms worsen or change in some way.
In the case of cauda equina syndrome, safety-netting can be crucial to the patient achieving a positive outcome.
A failure by a medical professional to provide the appropriate safety-netting guidance to a patient who might be developing cauda equina syndrome might be regarded as negligent.
If the patient subsequently suffers a deterioration of symptoms prior to surgery, it might be appropriate to make a claim for compensation.
Safety-netting and cauda equina syndrome
A patient who attends their GP with significant lower back and leg pain may have sciatica. However, it is also possible that they are in the early stages of cauda equina syndrome, where their cauda equina nerves are becoming compressed.
If this is the case, it is essential that the patient attends Accident and Emergency if they start to develop what are called red flag symptoms.
A GP should warn a patient of the red flag symptoms of cauda equina syndrome and advise them of the necessary action to take.
The symptoms which are regarded as red flag symptoms of cauda equina syndrome include the following:
Bilateral leg symptoms of pain, tingling, weakness or pins and needles
Difficulties with ankle reflexes
Altered or loss of sensation in the saddle area between the legs
Altered experience of urinating such as having to strain or a poor flow or reduced awareness of needing to urinate
Numbness around the anus and buttocks
If a patient is not given the correct safety-netting advice, they may not attend hospital when necessary and may suffer a poor long-term outcome as a result.
If medical professionals are responsible for the patient's lack of knowledge and advice, it might be appropriate to make a claim for compensation.
Speak to a solicitor
If you or a loved one are struggling with the shocking impact of complete cauda equina syndrome due to a lack of safety-netting advice, contact Glynns today to talk to a specialist medical negligence solicitor.
Please call us on 0800 234 3300 (or from a mobile 01275 334030) or complete our Online Enquiry Form.

---
Testimonials
"Before we contacted you we had no real idea that we had grounds for a medical negligence claim but after speaking to you if became clear that Wendy was indeed treated poorly. Chris took the time to explain what was happening and kept us to speed. Our deepest gratitude to you all and Chris in particular."
"I would like to say a big thank you to you for making this whole process easy and relatively painless. You kept me informed throughout and you were always polite and courteous in all forms of communication. I would not hesitate to recommend you to friends and family, so a really big thank you and I wish you all the best in the future."
» Read More Medical Negligence Testimonials?

Free Cauda Equina Claim Guide