Cauda Equina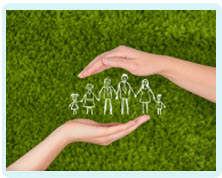 Compensation for Faecal Incontinence after Cauda Equina Surgery
For many people, faecal, or bowel, incontinence is their worst nightmare. The anxiety and practical difficulties associated with the loss of bowel control can destroy an individual's personal, social and work life. Travelling anywhere can become a major obstacle and simply leaving the home can feel almost impossible.
Cauda equina syndrome: diagnosis and treatment
For someone who is developing cauda equina syndrome, the timing of surgery is absolutely crucial, and a delay in diagnosis and treatment can mean that loss of bowel control becomes a reality.
An individual who is left with complete cauda equina syndrome may well also be suffering loss of bladder and sexual function and loss of mobility.
A timely diagnosis and emergency surgery are often the key to a good outcome and some degree of recovery of any lost lower body function.
It is essential that a patient who is exhibiting the possible symptoms of cauda equina syndrome receives an MRI scan as a matter of emergency and that, where a diagnosis is confirmed, emergency surgery is organised at the earliest safe moment.
Symptoms and negligence
Symptoms indicative of this appalling condition include the following:
Lower back pain accompanied by bilateral sciatica symptoms such as pain and tingling or weakness in the legs
Altered or loss of sensation in the saddle area and around the buttocks
Altered bladder function such as loss of awareness of needing to urinate or having to strain or a poor flow
Reduced ankle reflexes
A smooth and efficient path from attending a medical practitioner to the point of undergoing treatment is vital but a number of medical delays can occur along the way, leaving the patient vulnerable to permanent incontinence.
Failure by a medical practitioner to recognise the possible symptoms of cauda equina syndrome
Failure to examine or question a patient about any additional symptoms
Failure to warn a patient with lower back pain of the red flag symptoms of cauda equina syndrome
A failure to make an appropriate referral for an MRI scan
A failure to organise an MRI scan in a timely manner
A delay in organising and commencing surgery
A delay of even one day can make a huge difference to the patient's long-term health. A patient who loses bladder sensation during a delay in diagnosis may suffer appalling and permanent symptoms.
If the delay in diagnosis and treatment is due to failings on the part of medical professionals, it might be appropriate to make a claim for compensation.
Speak to a specialist solicitor
If you or a loved one are suffering the shocking long-term impact of faecal incontinence and other symptoms due to a delay in diagnosing your cauda equina syndrome, ring Glynns Solicitors.
One of our experienced, medical negligence solicitors will be very happy to discuss your situation with you with regards to the possibility of making a claim for compensation.
Please call us on 0800 234 3300 (or from a mobile 01275 334030) or complete our Online Enquiry Form.

---
Testimonials
"Before we contacted you we had no real idea that we had grounds for a medical negligence claim but after speaking to you if became clear that Wendy was indeed treated poorly. Chris took the time to explain what was happening and kept us to speed. Our deepest gratitude to you all and Chris in particular."
"I would like to say a big thank you to you for making this whole process easy and relatively painless. You kept me informed throughout and you were always polite and courteous in all forms of communication. I would not hesitate to recommend you to friends and family, so a really big thank you and I wish you all the best in the future."
» Read More Medical Negligence Testimonials?

Free Cauda Equina Claim Guide