Cauda Equina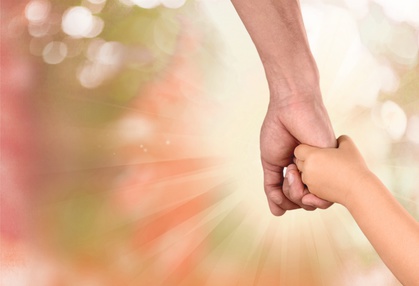 Compensation for CES Assessment Failures
A failure to make a thorough assessment of cauda equina symptoms may leave a patient to face a poor long-term outcome. It may also justify a claim for compensation.
Assessing for cauda equina syndrome
A thorough clinical assessment may reveal the symptoms which suggest a patient is developing cauda equina syndrome. Without such rigorous testing, the patient may be sent home with a diagnosis of sciatica and a referral to see a physiotherapist.
A patient who visits their GP or Accident and Emergency practitioner with lower back and leg pain, or maybe tingling and numbness in the leg, should undergo a thorough examination for signs of cauda equina dysfunction.
The presence of such symptoms could prompt a referral for an emergency MRI scan to assess the underlying cause of the symptoms. If the patient is found to be suffering with compression of the cauda equina nerves at the base of the spine, emergency surgical decompression may be necessary.
Without a thorough examination, it may not become apparent for some time that the patient is developing cauda equina syndrome. CES is a progressive condition and, in the delay following the failure to examine, the patient's nerve compression may increase with their symptoms becoming irreversible.
Early surgery is essential for cauda equina syndrome to give the patient the best possible chance of recovery of function. A delay in surgery may mean that the patient faces a lifetime of double incontinence and loss of mobility.
Red flag symptoms
It would be suitable for a medical practitioner to undertake a range of tests in order to assess if a patient is showing any red flag symptoms of cauda equina syndrome:
A pin prick test to check for any loss of perineal sensation
A straight leg raising test to assess the patient's pain
An assessment of bladder function
An assessment for evidence of bilateral symptoms
As stated above, the presence of red flag symptoms could justify an emergency MRI scan.
If no red flag symptoms are found to be present, it would still be appropriate for the medical professional to advise the patient as to what symptoms to look out for and the need to attend Accident and Emergency immediately should they start to develop.
Medical negligence
A failure to carry out suitable tests for cauda equina syndrome red flag symptoms in a patient at risk of developing the condition may be considered to be negligent.
A failure to warn a patient with lower back and leg pain of the red flag symptoms of cauda equina syndrome may also be regarded as negligent.
Legal advice
If you or a loved one are struggling with the appalling life-changing impact of cauda equina syndrome due to substandard medical care, contact Glynns to discuss your situation with a specialist medical negligence solicitor.
Please call us on 0800 234 3300 (or from a mobile 01275 334030) or complete our Online Enquiry Form.

---
Testimonials
"Before we contacted you we had no real idea that we had grounds for a medical negligence claim but after speaking to you if became clear that Wendy was indeed treated poorly. Chris took the time to explain what was happening and kept us to speed. Our deepest gratitude to you all and Chris in particular."
"I would like to say a big thank you to you for making this whole process easy and relatively painless. You kept me informed throughout and you were always polite and courteous in all forms of communication. I would not hesitate to recommend you to friends and family, so a really big thank you and I wish you all the best in the future."
» Read More Medical Negligence Testimonials?

Free Cauda Equina Claim Guide