Cauda Equina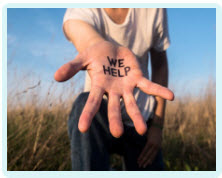 Compensation for Cauda Equina Negligence
The cauda equina nerves at the base of the spine are fundamental to lower body function. A failure by medical professionals to spot when they are failing may justify a claim for compensation.
The cauda equina nerves
The cauda equina nerves originate in the lumbar region of the spine and radiate out to both sides of the lower body.
They are responsible for much of the sensory and movement information exchange between the pelvic region and the legs with the central nervous system and the brain.
Consequently, when the cauda equina nerves cease to function, many aspects of the lower body also fail:
Bladder sensation can be lost, meaning that the individual does not realise that they need to urinate.
The control of the bladder can also be lost meaning initially that the individual affected finds it difficult to initiate urination, control flow and empty the bladder. Ultimately, they may lose control of the bladder completely and experience episodes of incontinence.
Control of the bowel can also be lost meaning that the individual can no longer control the passing of wind and faeces. At best they may suffer extreme urgency when needing to go to the toilet and feel the need to have easy access to a toilet.
Sensation through the saddle area can be lost along with sexual function.
Mobility can be severely impaired with numbness in both legs and loss of ankle reflexes, leading to foot drop
The severity of these symptoms and their potential to devastate a person's life ensure that diagnosis and treatment of cauda equina syndrome can be a medical emergency. A delay in carrying out surgery can leave the patient with a lifetime of disability.
Diagnosis of cauda equina syndrome
When a patient with the possible symptoms of cauda equina syndrome attends a medical professional, they may, depending on the results of their examination, need a referral for an emergency MRI scan.
If the medical professional fails to do this, leaving the patient to deteriorate before diagnosis and treatment are achieved, the relevant practitioner may be regarded as having acted negligently.
If an emergency referral is not considered necessary, it may still be appropriate to warn the patient of the red flag symptoms of this shocking condition and the need to attend Accident and Emergency immediately should they develop.
A failure to inform the patient of this situation, thereby allowing the patient, once again, to deteriorate prior to surgery may be considered negligent.
Speak to a solicitor
If you or a loved one are suffering the appalling long-term symptoms of cauda equina syndrome because your medical professional failed to act as necessary in the face of your symptoms, contact Glynns.
We have considerable experience in this field, having settled more than ten highly-successful cauda equina cases already this year.
Ring us today and one of our specialist medical negligence solicitors will be happy to talk to you.
Please call us on 0800 234 3300 (or from a mobile 01275 334030) or complete our Online Enquiry Form.

---
Testimonials
"Before we contacted you we had no real idea that we had grounds for a medical negligence claim but after speaking to you if became clear that Wendy was indeed treated poorly. Chris took the time to explain what was happening and kept us to speed. Our deepest gratitude to you all and Chris in particular."
"I would like to say a big thank you to you for making this whole process easy and relatively painless. You kept me informed throughout and you were always polite and courteous in all forms of communication. I would not hesitate to recommend you to friends and family, so a really big thank you and I wish you all the best in the future."
» Read More Medical Negligence Testimonials?

Free Cauda Equina Claim Guide