Cauda Equina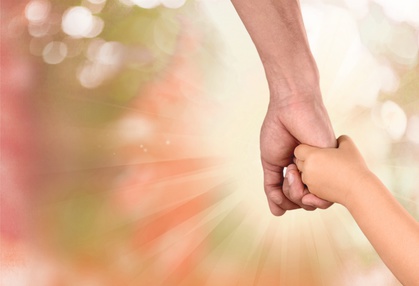 Compensation for Cauda Equina Bowel Dysfunction
If you are struggling with the impact of bowel dysfunction due to a delay in diagnosing your cauda equina compression, you may wish to think about making a claim for compensation.
The appalling impact of bowel dysfunction
Bowel dysfunction can cause distressing and debilitating symptoms which can severely impair someone's quality of life. An inability to prevent the passing of wind and faeces can impact a person in a number of ways:
Restricted areas of employment - working with the public may prove difficult and therefore prevent a person from working in education, retail, hospitality and social work, just to name a few examples
Socialising can feel stressful if the person is constantly worried about bowel 'accidents' occurring
Travelling can be extremely difficult and require a considerable amount of planning to try to limit the amount of time that someone may be unable to access a toilet
Day-to-day organisation - many people find their lives become almost entirely focussed on managing their bowel habits and ensuring that they have access to a toilet
Psychological problems frequently develop due to this appalling problem and people often become socially isolated due to both a reluctance to stray far from a toilet and fear of the embarrassment of bowel 'accidents'.
Of course, it is quite likely that other cauda equina syndrome symptoms will also be present, causing additional problems.
Cause of bowel dysfunction
Cauda equina syndrome often causes problems with bowel function because the nerves which recognise sensation around the anus have ceased to function. Likewise, control of the bowel muscles may be lost for the same reason.
The cauda equina nerves at the base of the spine control both sensation and movement in the lower body and, if these nerves become compressed, their ability to function can reduce or stop completely. As the compression of the nerve increases, the loss of function is greater.
Therefore, diagnosing compression of the cauda equina nerves at as early a stage as possible means that the loss of function is minimised and the patient has the greatest chance of recovering any function which has been lost.
A delay in diagnosis and treatment may mean that the chance is lost and the patient never recovers function at all.
Medical negligence
In some cases, the onset of complete cauda equina syndrome symptoms is very sudden and there may be no opportunity to initiate surgery in time to restore function.
Where symptoms develop gradually, however, there may be an opportunity to diagnose this appalling condition and carry out surgery before further function is lost.
Achieving such an outcome is dependent on the knowledge and efficiency of medical professionals, however, and many of our clients have suffered because symptoms of cauda equina syndrome have not been recognised or investigated promptly.
Seek legal advice
If you or a loved one are suffering with the shocking, permanent symptoms of complete cauda equina syndrome due to an unnecessary delay in your diagnosis, it may be appropriate to make a claim for compensation.
Contact us today to talk to a specialist medical negligence solicitor who will be happy to advise you.
Please call us on 0800 234 3300 (or from a mobile 01275 334030) or complete our Online Enquiry Form.

---