Cauda Equina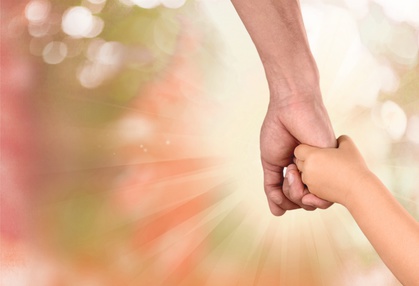 Compensating Permanent Disability in Cauda Equina Syndrome
If diagnosis and treatment of cauda equina syndrome are delayed, the patient may face a lifetime of severe disability. If medical professionals are at fault, it may be appropriate to make a claim for compensation.
CES as a medical emergency
Treatment for cauda equina syndrome requires that the patient undergoes decompression of the nerves at the base of the spine. This is often a matter of emergency where a delay can prove life-changing.
Cauda equina syndrome is a progressive condition and it is crucial that it is recognised before the patient's loss of lower body function becomes irreversible.
Patients who suffer with complete cauda equina syndrome are likely to experience the following permanent disabilities:
Loss of control of the passing of faeces
Loss of control of the passing of wind
Loss of bladder sensation and control, leading to incontinence
Loss of sexual sensation and control
Loss of mobility, possibly rendering the patient reliant on a wheelchair
The impact of such a shocking catalogue of problems is inevitably wide-ranging and severe, affecting every aspect of a person's life: their ability to work; their ability to drive and travel easily; their ability to function independently around their own home; their personal relationships.
Diagnosing cauda equina syndrome
The importance of a timely medical response cannot be overstated and relies on the ability of medical professionals to recognise the symptoms which might suggest a diagnosis of cauda equina syndrome, as well as a willingness to refer a patient for an emergency MRI scan, where this might be the case.
When either of the above requirements is missing, the patient may find that they are sent home with pain relief and a diagnosis of sciatica rather than a referral for immediate attendance at Accident and Emergency.
Symptoms which might indicate that a patient is developing cauda equina syndrome, rather than sciatica include the following:
Where their leg symptoms of pain and tingling or numbness are present in both legs rather than one
Where they are additionally experiencing bladder or urinary symptoms such as difficulty initiating urination or losing the sensation of needing to urinate
Where the patient is experiencing loss of or alteration of sensation in the saddle area between the legs and around the anus and buttocks
Where the patient is experiencing reduced control of ankle reflexes, possibly leading to foot drop
Medical negligence
If medical professionals are instrumental in delaying a patient's diagnosis of cauda equina syndrome, they may be regarded as having acted negligently.
Should the patient suffer permanent disability as a result of the delay, it may be appropriate to make a claim for compensation.
Contact Glynns Solicitors, specialists in medical negligence compensation, to talk to an experienced solicitor about your situation.
Please call us on 0800 234 3300 (or from a mobile 01275 334030) or complete our Online Enquiry Form.

---
Testimonials
"Before we contacted you we had no real idea that we had grounds for a medical negligence claim but after speaking to you if became clear that Wendy was indeed treated poorly. Chris took the time to explain what was happening and kept us to speed. Our deepest gratitude to you all and Chris in particular."
"I would like to say a big thank you to you for making this whole process easy and relatively painless. You kept me informed throughout and you were always polite and courteous in all forms of communication. I would not hesitate to recommend you to friends and family, so a really big thank you and I wish you all the best in the future."
» Read More Medical Negligence Testimonials?

Free Cauda Equina Claim Guide