Cauda Equina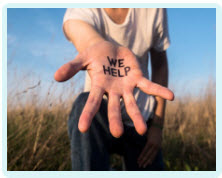 Claiming Compensation for Total Bladder Dysfunction due to CES
If you have lost bladder function due to a delay in diagnosing your cauda equina syndrome, it may be appropriate to make a claim against your medical practitioner for negligence.
Bladder function and cauda equina syndrome
A patient whose cauda equina syndrome diagnosis was delayed may have lost all bladder function. This would mean that they are no longer aware that they need to urinate. They may retain urine in the bladder without knowing that they need to empty it. They have probably also lost the ability to empty their bladder.
This is due to compression of their cauda equina nerves which control the experience of bladder sensation and the ability to control bladder function. When the bladder becomes full, the individual may leak urine but this is not necessarily due to any control they may still have.
The individual may need to be catheterised in order to maintain the function of removing the build-up of urine from the body.
Bladder symptoms and surgery
Bladder function is often seen as a key determinant in the severity of a person's cauda equina syndrome. Whilst an individual still retains some bladder sensation and function, they may be regarded as having early or incomplete cauda equina syndrome. Once bladder function is lost, the patient may be described as suffering from complete cauda equina syndrome.
The long-term benefits of surgery seem to be reduced once the patient has lost their bladder function and is said to be in painless retention of urine.
Therefore, if the patient's decompression surgery is not carried out until after bladder function is lost due to a failure by medical practitioners to recognise red flag symptoms and achieve an early diagnosis, that patient may be entitled to make a claim for compensation.
Other cauda equina syndrome symptoms
The patient is also likely to be suffering other cauda equina syndrome difficulties to some degree. These could include the following:
Loss or reduction of sexual sensation and function
Loss of sensation in the saddle area and difficulties with bowel function
Pain, weakness and numbness in the one or both legs
Foot drop, where loss of ankle reflexes causes the foot to drag
Medical negligence compensation
The long-term impact of cauda equina syndrome can be huge. Victims of this appalling condition may find it impossible to work and carry out normal daily tasks such as washing and dressing. Financial compensation can help to alleviate many of these problems.
If medical professionals had the opportunity to diagnose your condition at an earlier stage but failed to do so, allowing your symptoms to deteriorate prior to surgery, it may be appropriate to make a claim for compensation.
Contact Glynns Solicitors today. We have supported numerous clients in making highly-successful claims for their functional losses due to cauda equina syndrome and one of our specialist medical negligence solicitors will be very happy to talk to you.
Please call us on 0800 234 3300 (or from a mobile 01275 334030) or complete our Online Enquiry Form.

---
Testimonials
"Before we contacted you we had no real idea that we had grounds for a medical negligence claim but after speaking to you if became clear that Wendy was indeed treated poorly. Chris took the time to explain what was happening and kept us to speed. Our deepest gratitude to you all and Chris in particular."
"I would like to say a big thank you to you for making this whole process easy and relatively painless. You kept me informed throughout and you were always polite and courteous in all forms of communication. I would not hesitate to recommend you to friends and family, so a really big thank you and I wish you all the best in the future."
» Read More Medical Negligence Testimonials?

Free Cauda Equina Claim Guide