Cauda Equina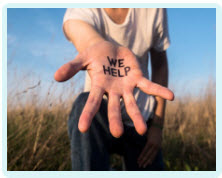 Claiming Compensation for Slow Medical Response to Cauda Equina Syndrome
Delayed responses to cauda equina syndrome can leave a patient with permanent disability.
Responding to cauda equina symptoms
Cauda equina syndrome is a fairly rare spinal condition, meaning that some medical professionals do not always recognise the early possible symptoms, nor the urgency required when responding to it.
Unfortunately for the patient, a slow response to this appalling condition can mean that the optimum moment for surgical treatment is missed and they may be left with shocking and permanent symptoms.
A patient with complete cauda equina syndrome even after surgery is likely to have to make some significant changes to their way of life. The loss of bowel and bladder control, along with a loss of mobility can have wide-ranging consequences. They may no longer be able to work in their former career, whether due to mobility losses or the impact of loss of bowel control. They may have to make substantial adaptations to their home in order to be able to function effectively there. They may even require daily care support in order to carryout household and personal tasks.
The financial implications of this situation are pretty dramatic with a possible combination of increased costs, such as care, alongside reduced income.
If such an outcome is due to poor-quality medical care, it may be appropriate to make a claim for compensation.
Medical negligence and cauda equina syndrome
If a medical professional suspects that a patient may be developing cauda equina syndrome, it is likely that they will need an emergency response in the form of an MRI scan to confirm a diagnosis followed by surgery to decompress the nerves in the lower back.
A delay in making a referral for an MRI scan or a delay in initiating surgery may allow the patient's nerve compression and function losses to worsen.
If a medical practitioner is unfamiliar with the symptoms of cauda equina syndrome, it may be that no referral is made at all, leaving the patient to return home unaware that their condition could deteriorate rapidly, threatening their lower body function.
Such poor-quality care may be regarded as negligent and may justify a claim for compensation if the patient is left with permanent symptoms and disability.
Contact a legal specialist
Cauda equina syndrome compensation claims require specialist support due to their complexity. Glynns Solicitors is a medical negligence legal practice with extensive expertise in cauda equina claims.
Contact us to day to talk to a specialist solicitor, free of charge, who will guide you through your options.
Please call us on 0800 234 3300 (or from a mobile 01275 334030) or complete our Online Enquiry Form.

---
Testimonials
"Before we contacted you we had no real idea that we had grounds for a medical negligence claim but after speaking to you if became clear that Wendy was indeed treated poorly. Chris took the time to explain what was happening and kept us to speed. Our deepest gratitude to you all and Chris in particular."
"I would like to say a big thank you to you for making this whole process easy and relatively painless. You kept me informed throughout and you were always polite and courteous in all forms of communication. I would not hesitate to recommend you to friends and family, so a really big thank you and I wish you all the best in the future."
» Read More Medical Negligence Testimonials?

Free Cauda Equina Claim Guide