Cauda Equina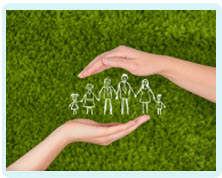 Claiming Compensation for MRI Delays in Cauda Equina Syndrome
The timing of an MRI scan of a patient who might be developing Cauda Equina Syndrome can be absolutely crucial in determining that patient's long-term prognosis. A negligent delay, causing the patient to suffer a poor outcome might be justification for a compensation claim.
Why does an MRI matter in CES?
If a patient is developing cauda equina syndrome, they are likely to need emergency surgery to decompress the cauda equina nerves at the base of the spine.
Prior to surgery, however, an MRI scan is necessary to confirm that compressed nerves are, in fact, the cause of the patient's lower body symptoms.
A delay in undergoing an MRI scan can, therefore, produce a delay in surgery meaning that the patient's symptoms can deteriorate before decompression surgery can be carried out.
Why does a delay matter?
In cauda equina syndrome, the patient's symptoms, such as loss of bladder control, are caused by the compression of the nerves.
This compression may develop gradually and, as time passes, there is a possibility that the compression will increase and the patient's symptoms will deteriorate.
Unfortunately, once the patient has lost sensation in the bladder and is experiencing painless retention of urine, it is generally thought that the chances of a good outcome from surgery are reduced.
Therefore, if an MRI scan is delayed due to negligence on the part of a medical professional it might be appropriate to make a compensation claim.
Symptoms of cauda equina syndrome
Symptoms which might indicate that the patient is developing cauda equina syndrome and which might be thought to justify a referral for an emergency MRI scan include the following:
Bilateral pain and tingling or loss of sensation in the legs
Tingling or loss of sensation in the saddle area including the buttocks
Alteration in experience when urinating, such as having to strain
Loss of awareness of needing to urinate
Alteration in sexual experience
A failure to recognise the significance of these symptoms might lead to a negligent delay in referring the patient for an MRI scan.
Additional MRI delays
An MRI scan is sometimes also delayed because of availability of a scanner. Where this is a problem, the relevant medical facility is responsible for arranging for the patient to be transferred to an alternative facility as a matter of emergency. A failure to do this may also be considered to have been substandard care. Where the long-term patient outcome is reduced by this delay, a compensation claim might be justified.
If there is a delay in reporting the results of an MRI scan, the patient might again suffer a poor prognosis and the relevant medical professional might be considered to have provided substandard care.
Speak to a solicitor
If you or a loved one are suffering with the long-term impact of complete cauda equina syndrome due to a significant failing in medical care, contact us today. You will be able to speak with a specialist medical negligence solicitor with expertise in cauda equina syndrome compensation claims.
Please call us on 0800 234 3300 (or from a mobile 01275 334030) or complete our Online Enquiry Form.

---