Cauda Equina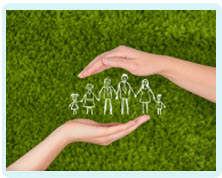 Claiming Compensation for Loss of Employment due to CES
Loss of employment and income can be the result of delayed cauda equina surgery. If the delay is due to the failings of medical professionals, it might be appropriate to make a claim for compensation.
The physical and financial impact of CES
A successful compensation claim can not only compensate the claimant for their pain and suffering but also provide compensation for their past and future financial losses. This may not simply be the loss of income from employment but the additional costs incurred such as housing costs, care costs, travel costs etc related to the claimant's problems due to the negligence.
A patient who is left with complete cauda equina syndrome may find that they are no longer able to work. If treatment of this appalling condition is left too late, the patient may suffer bowel and bladder incontinence as well as loss of mobility for the rest of their life. They may become wheelchair-bound and they may require assistance to care for themselves as well as completing daily chores and household tasks.
The difference in their lives in comparison to what might have been had diagnosis and treatment been undertaken just a day earlier can be utterly devastating.
Cauda equina syndrome
Cauda equina syndrome can develop when the patient's cauda equina nerves at the base of the spine become compressed by a spinal condition such as a herniated disc. If this compression is not relieved before the patient loses bladder sensation, they are likely to suffer the effects of loss of nerve function for the rest of their lives.
The deterioration in symptoms from having bladder sensation, to struggling with bladder control, to complete loss of bladder sensation can happen very quickly and it is the potential impact of this deterioration which means that medical professionals have to act urgently when cauda equina syndrome is suspected.
A failure to recognise symptoms, a failure to examine for symptoms, a failure to warn of red flag symptoms and a failure to make an appropriate referral for an MRI scan when possible symptoms are present, may all be considered as substandard care.
If the patient experiences a delay in surgery due to the inaction of their medical practitioner and suffers a worse long-term physical outcome as a result, it might be appropriate to make a claim for compensation.
Making a claim
If you are considering making a claim for compensation due to medical negligence, you need to speak to a specialist solicitor.
Glynns Solicitors is a medical negligence legal practice with considerable experience of cauda equina syndrome claims.
Contact us today if you or a loved one are suffering the shocking impact of cauda equina syndrome due to medical delays.
Please call us on 0800 234 3300 (or from a mobile 01275 334030) or complete our Online Enquiry Form.

---