Cauda Equina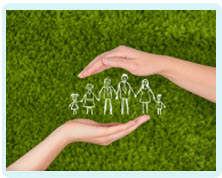 Claiming Compensation for Loss of Bladder Function due to CES
Altered bladder function, and possible loss of function, can be fairly early symptoms of cauda equina syndrome. The sooner diagnosis is confirmed and surgery carried out, the more likely the patient is to recover this function.
Cauda equina syndrome and the bladder
The greater the delay in decompression surgery for cauda equine syndrome, the more chance there is that the patient will lose control of their bladder completely.
The first signs of cauda equina syndrome are usually lower back and leg pain. Following this, as the function of the cauda equina nerves becomes increasingly reduced, however, the patient may start to notice that they are experiencing changes in their urination and bladder function:
They may find it difficult to start urinating
They may have an altered flow
They may not feel that they have effectively emptied their bladder
They may lose the sensation of needing to urinate
They may become incontinent of urine, leaking from the bladder without control
If a patient is experiencing the symptoms of altered urination but still knows that they need to urinate and can still feel, and to a degree control, the process, there is a good chance that they will recovery function so long as decompression of the cauda equine nerves is carried out as promptly as possible.
Bladder symptoms and diagnosis
If the patient does not receive a diagnosis or undergo surgery until they have lost bladder sensation, the chance of recovery of function is reduced and may be completely lost.
Prompt diagnosis is, therefore, fundamental and a failure to consider, assess and investigate a patient who has possible cauda equina symptoms may be regarded as negligent.
It is possible that the patient with lower back pain and some urinary symptoms does not have cauda equina syndrome but a failure to even consider this possibility may be regarded as substandard care and justify a claim for compensation.
Making a claim
If a patient suffers long-term, debilitating problems because their medical professional did not consider that their symptoms might be indicative of cauda equina syndrome, a compensation claim might be a good way forward.
Loss of bladder function can impact on a person's life in a variety of distressing ways and may affect their ability to work. A successful claim can compensate for financial losses associated with the poor outcome.
Speak to a solicitor
If you or a loved one are suffering the impact of cauda equina syndrome due to poor medical management, contact Glynns to talk to a specialist medical negligence solicitor.
Please call us on 0800 234 3300 (or from a mobile 01275 334030) or complete our Online Enquiry Form.

---
Testimonials
"Before we contacted you we had no real idea that we had grounds for a medical negligence claim but after speaking to you if became clear that Wendy was indeed treated poorly. Chris took the time to explain what was happening and kept us to speed. Our deepest gratitude to you all and Chris in particular."
"I would like to say a big thank you to you for making this whole process easy and relatively painless. You kept me informed throughout and you were always polite and courteous in all forms of communication. I would not hesitate to recommend you to friends and family, so a really big thank you and I wish you all the best in the future."
» Read More Medical Negligence Testimonials?

Free Cauda Equina Claim Guide