Cauda Equina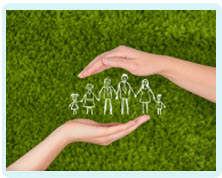 Claiming Compensation for Delayed Treatment of Cauda Equina Syndrome
A delay in surgery for cauda equina syndrome can mean the difference between possible recovery of lower body function and permanent disability. The timing of surgery is crucial to the patient's outcome and an unnecessary delay may justify a claim for compensation.
Incomplete cauda equina syndrome
A patient with incomplete cauda equina syndrome has a better chance of recovery of lost function than a patient who has deteriorated to complete cauda equina syndrome. As the compression of the cauda equina nerves increases over time, the patient will suffer increasing loss of function such as weakness and pain in the legs, altered bladder function and loss of sensation in the saddle area.
If this process is halted and the nerves are decompressed before total bladder sensation is lost, the patient is more likely to experience a positive outcome.
Once a patient has been confirmed as suffering with cauda equina compression, surgery may be considered to be an emergency and a failure by medical professionals to organise it in a timely manner may be regarded as substandard care.
If the patient suffers a poor outcome as a result of the delay in surgery, a compensation claim may be appropriate.
Delayed diagnosis
Without a diagnosis, however, treatment is not an option. If diagnosis is delayed, the patient may well suffer a deterioration in their condition and a greater loss of function before a diagnosis is finally made. As a result, their long-term outcome is likely to be worse than had a prompt diagnosis been achieved.
Medical professionals therefore need either to be thorough in their assessment of cauda equina syndrome symptoms and be willing to refer patients for an urgent MRI scan when they are exhibiting symptoms which might indicate this appalling condition.
A reluctance to make that referral may result in a compensation claim for medical negligence.
Medical negligence
Patients whose delayed treatment has left them with complete cauda equina syndrome may suffer significant disability for the rest of their lives.
Double incontinence and loss of mobility will be utterly life-changing and have dramatic financial implications.
A successful compensation claim can help to resolve some of these problems.
Legal advice
If you or a loved one are suffering the shocking effects of cauda equina syndrome due to medical delays, contact Glynns Solicitors to talk to a specialist medical negligence solicitor.
It might be appropriate to make a claim f or compensation.
Please call us on 0800 234 3300 (or from a mobile 01275 334030) or complete our Online Enquiry Form.

---