Cauda Equina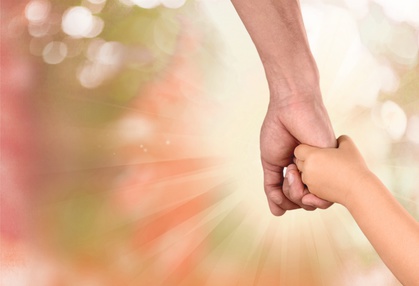 Claiming Compensation for Cauda Equina Bladder Incontinence
If you have been left with bladder incontinence after surgery for cauda equina syndrome, it is possible that you have been the victim of medical negligence. You may be entitled to make a claim for compensation.
Bladder symptoms and cauda equina syndrome
Difficulties with urinating or an unusual flow can be signs that someone is developing cauda equina syndrome. If diagnosis and surgery are achieved promptly, the individual can make a recovery. If surgery is delayed, however, bladder incontinence can become permanent. The victim may even suffer other symptoms such as bowel incontinence and loss of mobility as well.
Bladder symptoms and diagnosis
Early symptoms of cauda equina syndrome are likely to be lower back and leg pain with possible tingling or numbness. However, these symptoms can also, and probably are more likely to, suggest a diagnosis of sciatica.
If a patient is developing cauda equina syndrome, they may be suffering additional symptoms and it is essential that a medical professional checks for just such symptoms.
Altered sensation in the saddle area between the legs and alteration to bladder sensation and function are key signs that the patient may have a far more sinister problem than sciatica.
Bladder symptoms which might suggest a problem with the cauda equina nerves could include difficulty starting to urinate, difficulty emptying the bladder, dribbling or a poor flow. Any bladder symptoms in combination with lower back and leg pain need to be investigated thoroughly and as a matter of urgency.
Bladder symptoms and surgery
If the patient's bladder problems deteriorate to the point where they have lost all sensation of needing to urinate and may have lost control of urination, it is likely that surgery to decompress the nerve will be less successful than had the patient been diagnosed earlier. It is possible that the patient's bladder problems will become permanent.
Therefore, decompression surgery ideally needs to take place whilst the patient still retains some bladder sensation and control.
Medical negligence
If medical professionals delay the diagnosis of cauda equina syndrome, despite the patient presenting with likely symptoms, they may be regarded as having acted negligently.
Legal advice
If you or a loved one are struggling with the appalling permanent symptoms of complete cauda equina syndrome due to medical delays, you may be able to make a claim for compensation for your pain, suffering and financial losses.
Contact Glynns Solicitors today to talk to a specialist medical negligence solicitor about your situation.
Speak to a solicitor
If you believe that the symptoms you are suffering may have been caused by the failings of your medical practitioners, contact Glynns today to talk to a specialist medical negligence solicitor.
We have supported numerous clients in making highly-successful compensation claims for this appalling condition and will be very happy to advise you.
Please call us on 0800 234 3300 (or from a mobile 01275 334030) or complete our Online Enquiry Form.

---
Testimonials
"Before we contacted you we had no real idea that we had grounds for a medical negligence claim but after speaking to you if became clear that Wendy was indeed treated poorly. Chris took the time to explain what was happening and kept us to speed. Our deepest gratitude to you all and Chris in particular."
"I would like to say a big thank you to you for making this whole process easy and relatively painless. You kept me informed throughout and you were always polite and courteous in all forms of communication. I would not hesitate to recommend you to friends and family, so a really big thank you and I wish you all the best in the future."
» Read More Medical Negligence Testimonials?

Free Cauda Equina Claim Guide