Cauda Equina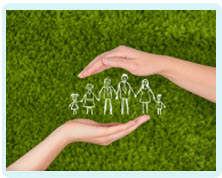 CES Red Flag Negligence
A failure to warn a patient about the possible red flag symptoms of cauda equina syndrome may be regarded as negligent and may justify a claim for compensation.
Cauda equina syndrome emergency
Decompression surgery for cauda equina syndrome can be absolutely crucial to the long-term well-being and lower body function of the patient.
As the patient's symptoms increase, it is vital that the patient knows when to attend an Accident and Emergency facility in order to ensure that surgery is not left too late.
If a patient with possible symptoms of CES starts to develop red flag symptoms but fails to recognise them as such, they may delay seeking help from medical practitioners.
As a consequence, their surgery may be too late to save their lower body function and they may be left with the following permanent symptoms:
Bladder incontinence
Bowel incontinence
Sexual dysfunction
Loss of mobility
Bladder function and surgery
The patient's bladder function is a key indicator of when surgery may be required. Once the patient has begun to experience bladder difficulties, it is quite possible that they are developing cauda equina syndrome. At this point an MRI scan could identify if they are suffering from compression of the cauda equina nerves at the base of the spine and, if necessary, prompt an emergency surgical response. If surgery is left until the patient has lost complete bladder sensation, however, it may not be successful in restoring function.
Red flag symptoms
It is, therefore, imperative that patients suffering with lower back and leg pain are informed of the red flag symptoms which should prompt them to attend Accident and Emergency.
These symptoms would include the following:
Bilateral leg symptoms of pain, tingling, weakness
Altered, or loss of, sensation in the saddle area and around the anus
Altered experience when urinating such as having to strain to initiate urination
Altered bowel function
Altered sexual function
If a medical professional fails to make sure that the patient is aware of these symptoms, they may be regarded as having been negligent in their care of the patient. If the patient's condition subsequently deteriorates but the patient fails to attend Accident and Emergency due to the lack of advice, they may suffer a worse long-term outcome. In these circumstances, it may be appropriate for the patient to make a claim for compensation.
Speak to a solicitor
If you or a loved one are suffering the appalling permanent symptoms of cauda equina syndrome due to a delay in diagnosing your condition, contact Glynns Solicitor today to talk to a specialist medical negligence solicitor.
Please call us on 0800 234 3300 (or from a mobile 01275 334030) or complete our Online Enquiry Form.

---