Cauda Equina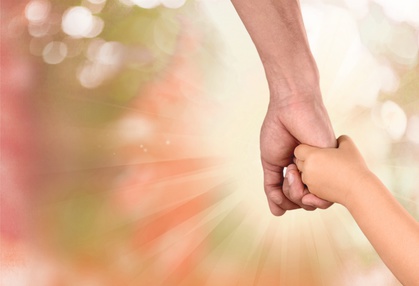 CES Compensation Claims
Cauda Equina Syndrome (CES) is a potentially life-changing condition of the lower back and lower body. Suffering the long-term dysfunction associated with this illness can often lead to significant compensation claims for diagnosis and treatment failures.
What is cauda equina syndrome?
Cauda equina syndrome is where the cauda equina nerves at the base of the spine have become compressed or squashed, perhaps due to a herniated disc, causing a range of lower body dysfunction.
Depending on the degree of compression, the loss of nerve function can lead to the following problems:
Loss of bowel control
Loss of bladder control
Loss of sexual sensation and function
Weakness in the legs
'foot drop' where the ankle muscles fail to lift the foot, causing serious mobility problems
Diagnosing cauda equina syndrome
The major challenge with medical management of this distressing condition is to be able to diagnose the problem accurately in time to be able to carry out decompression surgery before the dysfunction becomes irreversible.
Consequently, medical professionals who might be confronted with a patient who is developing cauda equina syndrome are encouraged to have a high suspicion of the condition and to be prepared to make a referral for an emergency MRI scan if they are concerned for the patient's well-being.
If a patient attends their GP or Accident and Emergency facility with symptoms which might suggest a diagnosis of cauda equina syndrome and they are not referred for immediate further investigation, those professionals might be considered to have been negligent.
Should the patient subsequently deteriorate prior to surgery, meaning that their long-term outcome has been worsened by the medical practitioner's negligence, it might be appropriate to make a compensation claim.
What does this mean?
If a patient attends their GP with lower back and leg pain, they might be developing cauda equina syndrome but, equally, they might not. In case they also have additional signs or symptoms which might add to the suspicion of CES, it is important that they are examined and questioned as to possible loss of sensation, movement and any change in bladder or bowel function.
If there are sufficient signs of possible cauda equina syndrome, the patient's condition probably warrants a referral for an MRI.
If this is not considered necessary due to insufficient symptoms of cauda equina syndrome, the patient should be advised of those 'red flag' symptoms and advised of the need to attend Accident and Emergency immediately should they develop.
A failure by a GP to carry out either of these actions may be considered negligent.
Compensation claims
If you or a loved one are suffering the appalling, on-going symptoms of cauda equina syndrome due to a failure to diagnose and treat your condition in a timely manner, you may wish to consider making a claim for compensation.
Contact Glynns Solicitors to talk to a specialist medical negligence solicitor with expertise in cauda equina claims.
Please call us on 0800 234 3300 (or from a mobile 01275 334030) or complete our Online Enquiry Form.

---
Testimonials
"Before we contacted you we had no real idea that we had grounds for a medical negligence claim but after speaking to you if became clear that Wendy was indeed treated poorly. Chris took the time to explain what was happening and kept us to speed. Our deepest gratitude to you all and Chris in particular."
"I would like to say a big thank you to you for making this whole process easy and relatively painless. You kept me informed throughout and you were always polite and courteous in all forms of communication. I would not hesitate to recommend you to friends and family, so a really big thank you and I wish you all the best in the future."
» Read More Medical Negligence Testimonials?

Free Cauda Equina Claim Guide