Cauda Equina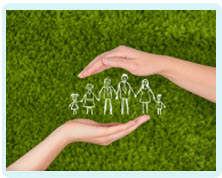 CES: Bilateral Sciatica Misdiagnosis
Bilateral sciatica may be a symptom of cauda equina syndrome. A failure by medical professionals to recognise this possibility may leave the patient with permanent disability.
Assessing for cauda equina syndrome symptoms
A patient who visits their GP or Accident and Emergency facility with lower back and leg pain needs to be assessed for additional symptoms which might, alternatively, suggest a diagnosis of cauda equina syndrome rather than sciatica.
Bilateral leg symptoms of pain, weakness, tingling or numbness might indicate that the patient's cauda equina nerves are being compressed.
It may be appropriate to refer the patient for an emergency MRI scan to assess the underlying cause of their symptoms. If, indeed, the patient is developing cauda equina syndrome, they may have a herniated disc which is causing a reduction in function of the cauda equina nerves.
Alongside lower back and leg pain, a range of other symptoms might add to the possibility that the patient is developing this appalling and debilitating condition. It is essential that a thorough assessment is also carried out for these signs and symptoms:
Altered bladder sensation and control
Altered sensation in the saddle area
Numbness around the anus and buttocks
A misdiagnosis of pain in both legs as sciatica may mean that, instead of receiving a thorough examination and an immediate referral for an MRI scan, the patient may return home with pain relief and a false reassurance as to the long-term implications of their symptoms.
Furthermore, they may not be advised of the red flag symptoms (as above) of cauda equina syndrome which should prompt them to go to hospital immediately.
The impact of delay
A delay in diagnosing cauda equina syndrome can be detrimental to the patient's long-term prognosis. Even a delay of a day can allow the compression of the nerves at the base of the back to increase, thereby reducing both the patient's lower body function and the likelihood of recovery.
Failing to consider an alternative explanation for the patient's bilateral leg symptoms may cause permanent disability and justify a claim against the relevant medical professionals for compensation.
Speak to a solicitor
If you or a loved one are struggling with the shocking impact of cauda equina syndrome due to a failure by medical practitioners to recognise or examine for the red flag symptoms, contact Glynns Solicitors.
We are specialists in medical negligence law and one of our team will be very happy to talk to you about the suitability of making a compensation claim.
Please call us on 0800 234 3300 (or from a mobile 01275 334030) or complete our Online Enquiry Form.

---
Testimonials
"Before we contacted you we had no real idea that we had grounds for a medical negligence claim but after speaking to you if became clear that Wendy was indeed treated poorly. Chris took the time to explain what was happening and kept us to speed. Our deepest gratitude to you all and Chris in particular."
"I would like to say a big thank you to you for making this whole process easy and relatively painless. You kept me informed throughout and you were always polite and courteous in all forms of communication. I would not hesitate to recommend you to friends and family, so a really big thank you and I wish you all the best in the future."
» Read More Medical Negligence Testimonials?

Free Cauda Equina Claim Guide