Cauda Equina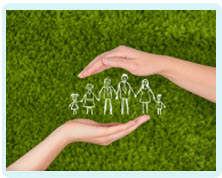 CES and Delayed Diagnosis of a Prolapsed Disc
A prolapsed disc in the lumbar region of the spine has the capacity to cause permanent disability. A delay in diagnosis may justify a claim for compensation.
Causing cauda equina syndrome
A prolapsed disc occurs when the internal gel-like substance in a spinal disc pushes though the outer layer. As this process continues, it restricts the space within the spinal canal and can put pressure on the nerves in the locality.
The cauda equina nerves at the base of the spine are absolutely crucial to the functioning of the lower body and, if they become compressed by the impact of a prolapsed disc, they can gradually lose their function.
The long-term impact of this can be shocking. The nerves are responsible for an individual's experience of sensation in the pelvic region and legs as well as initiating movement and function.
The syndrome which can result from such dramatic effects is called Cauda Equina Syndrome and, where possible, may require emergency surgery to prevent the following losses:
Loss of awareness of needing to urinate
Loss of ability to control urinating
Loss of control of the bowels, causing incontinence
Loss of genital and sexual sensation and function
Loss of feeling and strength in the legs
Loss of ankle reflexes, causing foot drop and loss of mobility
Diagnosis of cauda equina syndrome
Although it can develop due to a number of physical conditions, cauda equina syndrome is often caused by the pressure of a prolapsed or ruptured disc in the spine. Consequently, such a problem needs to be diagnosed as a matter of emergency.
If a patient presents to their GP with symptoms such as lower back and leg pain and altered urinary or saddle sensation, they may need a referral for an immediate MRI scan. A failure to consider this diagnosis or a failure to arrange such emergency tests may be regarded as substandard care.
If the patient subsequently experiences a delay in surgery and suffers permanent complete cauda equina syndrome as a result of the delay, it may be appropriate to make a claim for compensation.
Getting legal advice
Compensation claims for cauda equina syndrome can be highly complex and require the skills of a specialist solicitor.
Here at Glynns Solicitors, experts in medical negligence law, we have supported numerous clients in achieving successful compensation claims for cauda equina syndrome negligence.
Contact us today if you or a loved one are struggling with the impact of this shocking condition due to poor-quality medical care.
Please call us on 0800 234 3300 (or from a mobile 01275 334030) or complete our Online Enquiry Form.

---
Testimonials
"Before we contacted you we had no real idea that we had grounds for a medical negligence claim but after speaking to you if became clear that Wendy was indeed treated poorly. Chris took the time to explain what was happening and kept us to speed. Our deepest gratitude to you all and Chris in particular."
"I would like to say a big thank you to you for making this whole process easy and relatively painless. You kept me informed throughout and you were always polite and courteous in all forms of communication. I would not hesitate to recommend you to friends and family, so a really big thank you and I wish you all the best in the future."
» Read More Medical Negligence Testimonials?

Free Cauda Equina Claim Guide