Cauda Equina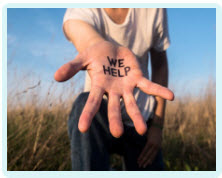 Cauda Equina Syndrome - Was my GP Negligent?
How should a GP respond to a patient with early symptoms of cauda equina syndrome? What warnings should they give? When should they make a referral?
Developing cauda equina syndrome
Cauda equina syndrome is a condition caused by the compression of nerves at the base of the spine, which can produce extremely distressing and life-changing symptoms.
However, in the early stages, it is not always clear that the patient is developing the condition. It is also complicated by the fact that some people develop cauda equina syndrome gradually whereas others develop it suddenly and completely.
Many GPs may never have a patient with cauda equina syndrome but, due to its potential for devastating physical and psychological consequences, an appropriate early response is vital.
Attending the GP
Requiring investigation and advice
If the patient visits their GP suffering with lower back pain and pain, numbness or tingling in the lower limbs, they are not necessarily going to develop cauda equina syndrome. However, the GP should inquire about sensation and function in the saddle area - such as urinary flow and control. The GP should warn of the red flag symptoms of cauda equina syndrome - urinary disturbance/incontinence, loss of sensation between the legs and bilateral leg pain or dysfunction - and the need to attend A&E urgently if these symptoms develop.
If the GP fails to advise the patient as to these possible symptoms, and the patient goes on to develop cauda equina syndrome, the GP may be considered to have been negligent.
Urgent Referral
If the patient attends their GP with pain or numbness or reflex problems in both lower limbs, the GP should take this as warning that the patient may develop cauda equina syndrome and should make an urgent referral for an MRI to investigate the cause of those symptoms.
The GP could also carry out investigations as to the degree of sensation and control in the perineal area, testing for the level of feeling in the genital region, control of anal muscles, and control of motor function in the legs.
Emergency referral
Where a patient attends the GP with existing signs of loss of nerve control in the lower body, such as impaired bladder sensation, reduction in anal control and awareness, and loss of sensation in and around the perineal area, the GP needs to make an emergency referral for an MRI. This means that the patient needs to undergo an MRI scan within hours rather than days as they are at a high risk of losing urinary and anal control completely, rendering them incontinent.
If a patient develops cauda equina syndrome suddenly and acutely, they may already have lost urinary and/or anal control by the time they see the GP. Such a patient should also be referred as a matter of emergency but their chances of improvement in symptoms after surgery are considered to be less, although still possible.
A GP who does not respond appropriately to these serious symptoms is likely to be considered to have provided a substandard level of care.
Speak to a solicitor
If you have been left with the appalling effects of cauda equina syndrome because your GP failed to respond appropriately to your symptoms, you may wish to consider making a claim for compensation.
Contact Glynns Solicitors, specialists in medical negligence with substantial experience of supporting cauda equina syndrome claims.
Please call us on 0800 234 3300 (or from a mobile 01275 334030) or complete our Online Enquiry Form.

---