Cauda Equina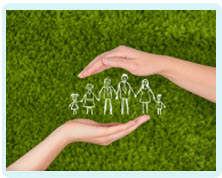 Cauda Equina Syndrome Surgery Debate
Debate continues to rage as to the optimum moment to carry out decompression surgery for Cauda Equina Syndrome. Further studies and reviews of data continue to find some areas of agreement but also some inconsistencies.
The nature of the debate
The focus of the debate relates to the timing of surgery. For some time, surgery within 48 hours from the onset of symptoms has been regarded as a key threshold for producing the best outcomes for the patient. However, debate continues as to the accuracy of this timing and as to whether 24 hours is also a significant threshold in determining the outcome for the patient.
The problem is that cauda equina syndrome is a complex condition with a variety of symptoms, a range of possible causes and differing levels of severity and onset. Certainty around procedure is therefore hard to define with absolute confidence.
Issues around research
Data regarding the long-term success of surgery in comparison with the timing of surgery is likely to be retrospective. One article commented that, given the likely negative impact of delaying surgery, it would be unethical for surgery to be deliberately delayed in order to assess the impact of that delay. This makes it impossible to control other variables which a more scientific approach would allow.
Research has varied regarding its focus – one study may choose to examine a cohort where the common factor is the cause of the cauda equina syndrome (e.g. a herniated disc) whereas another study may focus only on the degree of dysfunction prior to surgery.
There are variations in the patient history of cauda equina syndrome such as whether they have acute or gradual onset, or complete or incomplete presentation, which might influence surgical outcomes.
Other physical or neurological factors may influence the long-term outcome of surgical intervention.
Misdiagnosis of pre-existing degree of function may skew the apparent outcomes.
There is also the question of how a successful outcome is measured – is it the recovery of urinary and/or bowel function, the recovery of sexual function or the removal of sciatic pain?
Recent Findings
Incomplete cauda equina syndrome
An October 2015 review by Nazer H Qureshi of recent studies referred to a study of April 2015 which produced the following findings:
Where surgery took place within 24 hours of symptom onset, all patients recovered normal bladder function
Where surgery took place in less than 48 hours, 84% recovered normal bladder function
Where surgery took place beyond 48 hours, 44% recovered normal bladder function.
Complete cauda equina syndrome
The above-mentioned study found that no difference in outcomes was identified regardless of whether surgery took place within 24, 48 or 72 hours.
However, in 2016, a Chinese analysis of literature from 1990 - 2014 of patients with complete cauda equina syndrome found the following:
Surgery after 24 hours increased the risk of abnormal urinary function by 54%
Surgery after 48 hours increased the risk of catheterisation by 47%
A study in Bosnia-Herzegovina, published in 2016, and based on a review of 25 patients with complete cauda equina syndrome operated on within 24 hours of hospitalisation between 2000 and 2010 found the following:
64% of patients experienced complete sensory recovery
16% of patients experienced incomplete sensory recovery
No change was apparent in 20% of patients
Patients with complete sensory recovery were operated on within 48 hours of onset of symptoms
Key areas of agreement seem to be the following:
The extent of urinary dysfunction at the time of surgery is a significant factor in the success of the outcome
In patients with incomplete cauda equina syndrome, recovery of urinary function is less likely where surgery is delayed beyond 48 hours after the onset of symptoms
Patients with incomplete cauda equina syndrome may benefit significantly from surgery within 24 hours of onset of symptoms
It is desirable to try to ensure that a patient presenting with incomplete cauda equina syndrome (CES-I) receives treatment before deteriorating to complete (CES-R), where the long-term outcome is likely to be less positive.
Where the patient has complete cauda equina syndrome, the extent of recovery following surgery and the optimum timing of this is still inconclusive
Medical Negligence
If your cauda equina syndrome was diagnosed too late or treatment was delayed, leaving you with significant on-going problems, you may be entitled to make a claim for compensation. Contact Glynns Solicitors, a team of specialist medical negligence solicitors, with extensive experience of cauda equina syndrome.
Please call us on 0800 234 3300 (or from a mobile 01275 334030) or complete our Online Enquiry Form.

---