Cauda Equina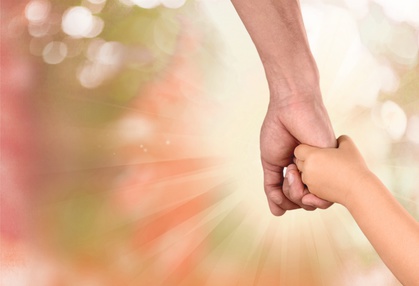 Cauda Equina Syndrome Recovery
Cauda equina syndrome can leave a patient with appalling, life-long symptoms such as double incontinence. The possibility of recovery must be uppermost in the minds of anyone suffering with this condition.
Understanding the causes of cauda equina syndrome
In order to understand the chances of recovering from cauda equina syndrome, it is important to understand the causes.
Cauda equina syndrome is a condition affecting the passing of sensory and motor messages between the brain and the lower body. When the cauda equina nerves at the base of the spinal cord become compressed, their ability to carry out their function as a conduit of information to and from the legs and pelvic region can be reduced. The extent of the compression can affect the degree of dysfunction which the patient might experience.
Therefore, surgical decompression of those nerves is required as soon as possible.
Long-term effects of cauda equina syndrome
Where surgery is delayed or the patient's symptoms are too advanced, cauda equina syndrome can cause the following shocking, permanent effects:
Bowel incontinence
Urinary incontinence
Sexual dysfunction
Pain, weakness in one or both legs
Foot drop
Specialists in this field are all too aware that there may be a small window of opportunity to prevent this happening and that urgent diagnosis and emergency surgical treatment can make the difference between a good recovery and none.
Chances of Recovery
The chances of recovery seem to be linked to the extent of dysfunction - and perhaps therefore to the extent of compression - at the time of surgery.
Patients who still have some control over their ability to wee and who undergo decompression surgery within hours of diagnosis seem to have the best chances of a good recovery
Patients who have lost awareness and control of their urinary function but who have prompt surgery may still experience some degree of improvement
Patients whose symptoms are already advanced and whose diagnosis and surgery are significantly delayed would seem to have the poorest long-term prognosis.
Diagnosis and Recovery
The best chances of recovery are, therefore, associated with an early and accurate diagnosis of the condition.
To this end, when a patient presents at A & E or to their GP with red flag symptoms of cauda equina syndrome - altered experience when urinating, pain, tingling in one or both legs, numbness in the 'saddle'; region between the legs - an emergency referral for an MRI scan gives the best hope of a confirmed diagnosis, urgent treatment and some degree of recovery.
Medical Negligence
Where symptoms are not acted on or a diagnosis is delayed leading to late surgery and a poor outcome, the patient might be considered to have been the victim of substandard medical care.
Contact Glynns Solicitors if you believe that your cauda equina syndrome could have been identified earlier and that you should have achieved a better long-term outcome.
Please call us on 0800 234 3300 (or from a mobile 01275 334030) or complete our Online Enquiry Form.

---