Cauda Equina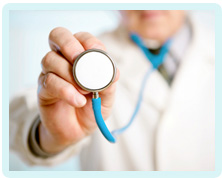 Cauda Equina Syndrome: Reasons for a Medico-Legal Claim
It is not unusual for cauda equina syndrome to lead to a medico-legal claim. This may seem strange, as it is often described as a rare condition.
Cauda equina disabilities
Nevertheless, it is one that medical practitioners can fail to diagnose and treat. This results in a devastating outcome for the patient, as cauda equina syndrome requires immediate surgical decompression. Without it, the nerves in the lower back will become severely injured, causing permanent disabilities.
These disabilities can include: incontinence of urine, incontinence of faeces, sexual dysfunction, weakness and numbness in the legs/feet, and being unable to walk unaided.
What amounts to cauda equina negligence?
A patient will often see a variety of clinicians during the diagnosis and treatment of their cauda equina, such as GPs, A&E doctors, radiologists, orthopaedic/neurosurgical specialists and out-of-hours services.
Mistakes can arise in any of these medical settings, including:
Failure of a GP to refer a patient to hospital
Failure of A&E physicians to recognise nerve compression
Failure of A&E physicians to examine the patient properly
Failure in communication between medical practitioners
Failure of nursing staff to recognise a deterioration in the patient's symptoms while they are on the ward
Failure of radiologist to detect cauda equina compression or report findings urgently
Inadequate examination by orthopaedic surgeon, neurosurgeon or other specialist
Failure to act on an emergency basis
Failure to understand and treat the underlying cause of the condition
Can I make a claim for cauda equina syndrome?
If you have been left with cauda equina disabilities and you want to know whether you can make a claim, you need to talk to a medical negligence solicitor.
After you have explained what happened to you, a solicitor can say whether you are eligible to make a claim. You have to be able to prove two things to make a medical negligence claim: that you have received a substandard level of care, and that this has caused you to suffer harm.
If you have grounds to make a claim, the solicitor can open the file and will pursue the claim on your behalf. A successful claim will see that you are properly compensated for your physical, emotional and financial damages.
Get in touch with our cauda equina solicitors
At Glynns Solicitors we specialise in cauda equina medical negligence claims. To find out if you can make a claim for cauda equina compensation, please get in touch with us today.
Call us now for a free, no obligation assessment on 0800 234 3300 (or from a mobile 01275 334030) or complete our Online Enquiry Form.

---