Cauda Equina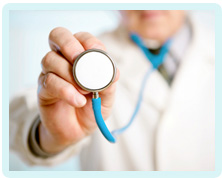 Cauda Equina Syndrome: I Was Not Told To Go To A & E
If you reported the red flag symptoms of cauda equina syndrome to a doctor but they did not advise you to go straight to A & E, your treatment may have been negligently delayed. If this has caused you to suffer a poor outcome, you could be eligible to pursue compensation. Contact us today to find out more.
I told a doctor about my cauda equina symptoms
The red flag symptoms of cauda equina syndrome include pain in both legs, urinary dysfunction, numbness around the perineum and buttocks, and weakness/numbness in the legs.
If you attend a GP, out-of-hours doctor or walk-in clinic and you report these symptoms, you should immediately undergo a neurological examination, after which you should be advised to visit A & E without delay.
Alternatively if you are on the phone to your GP, NHS 111 or out-of-hours service and you report these symptoms, you should told to go straight to A & E.
If you are not given this advice, it will mean that you fail to seek medical attention in hospital. Consequently there will be a delay in diagnosing your cauda equina syndrome, and will therefore be a delay in treating your cauda equina syndrome.
Such delays are very dangerous as cauda equina syndrome has to be diagnosed with an MRI scan and treated with decompression surgery within 48 hours of the onset of symptoms. If treatment is not carried out within this timeframe, there will be permanent cauda equina injuries.
So if you told a doctor about your cauda equina symptoms but you were not told to go to A & E, you may have been subject to a negligent delay. This could be to blame for your current condition, as you may well have enjoyed a better outcome if you had been sent to hospital when you first complained of your symptoms.
Speak to a solicitor
If doctors failed to send you to hospital for cauda equina syndrome, you need to talk to a solicitor about the care you received.
It may be that you have been the victim of medical negligence, as the medical practitioner you saw/spoke to should have suspected nerve compression and sent you to hospital for further investigation. A failure to do so will amount to a breach of duty. If this made your outcome worse, there will be a claim for medical negligence.
To find out if you are able to claim compensation for cauda equina syndrome, please get in touch with us today.
Call us now for a free, no obligation assessment on 0800 234 3300 (or from a mobile 01275 334030) or complete our Online Enquiry Form.

---