Cauda Equina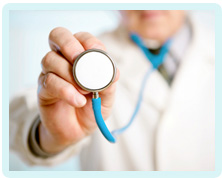 Cauda Equina Syndrome Has Ruined My Life
Has cauda equina syndrome ruined your life? Sadly this is true of many people who suffer the condition, particularly those who were subject to a delay in treatment.
If your outcome could have been improved with earlier medical care, you could be eligible to pursue a claim for compensation. Please get in touch with us to find out more.
Cauda equina ruined my life
Cauda equina syndrome is a neurological condition that develops when the nerves in the lower back become compressed, often due to a slipped disc.
A patient with cauda equina syndrome must be operated on within 24 hours of the onset of symptoms if a reasonable outcome is to be achieved. Even with timely surgery, the patient may suffer some long-term problems but will generally regain an acceptable level of function.
But if there is a delay in undergoing surgery, the nerves will sustain too much damage and the operation will be largely unsuccessful. There may be some improvement in symptoms, but the patient will unfortunately face permanent neurological dysfunction.
This can have a ruinous effect on someone's life, as the symptoms can be severe. Cauda equina injuries can include urinary incontinence, faecal incontinence, chronic pain, foot drop, poor mobility, loss of sexual sensation or function, and leg weakness.
This can leave the patient unable to walk unaided, drive, participate in physical activities, have sexual intercourse, carry out domestic chores and even work.
This was the experience of 41 year old Michelle Turner whose cauda equina experience was recently published on the Mail Online. Doctors failed to recognise the signs of cauda equina compression, causing her treatment to be delayed.
Describing her life now, she said: "I put on a brave face for my kids and try to make the best of things, but inside I am really struggling and it has changed me as a person."
"I used to love doing physical activities with my kids but now I rarely leave the house and need a lot of help from family and friends. I also have to take a lot of medication to cope with the pain."
"My two older children have been really affected by what happened and have to do a lot more around the house, while the younger two will never know the fun mum I used to be."
"It also caused my 12 year relationship with my partner to break down – it has basically take most of my life away."
Has this happened to you?
If your life has been ruined by cauda equina syndrome, please get in touch with us to find out whether you could pursue a claim for compensation.
Call us now for a free, no obligation assessment on 0800 234 3300 (or from a mobile 01275 334030) or complete our Online Enquiry Form.

---
Testimonials
"Before we contacted you we had no real idea that we had grounds for a medical negligence claim but after speaking to you if became clear that Wendy was indeed treated poorly. Chris took the time to explain what was happening and kept us to speed. Our deepest gratitude to you all and Chris in particular."
"I would like to say a big thank you to you for making this whole process easy and relatively painless. You kept me informed throughout and you were always polite and courteous in all forms of communication. I would not hesitate to recommend you to friends and family, so a really big thank you and I wish you all the best in the future."
» Read More Medical Negligence Testimonials?

Free Cauda Equina Claim Guide