Cauda Equina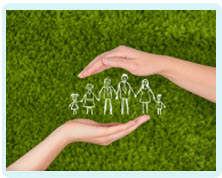 Cauda Equina Syndrome Due to Delayed Diagnosis of a Slipped Disc
A slipped disc in the lumbar, or lower, region of the back can cause permanent loss of function in the lower body. If you have been left with cauda equina symptoms due to a delay in diagnosing your slipped disc, it may be appropriate to make a claim for compensation.
Spinal discs and nerve function
A slipped disc in the spine, otherwise called a prolapsed or herniated disc, can cause pressure on the nerves which are found in the spinal region of the body. The spinal discs separate and protect the vertebrae of the spine allowing ease of movement. However, if the softer gel-like substance inside a spinal disc pushes through the tougher, outer layer of the disc, it can press on surrounding anatomical structures such as the nerves of the central nervous system.
If this occurs in the lumbar region where the cauda equina nerves are found, it can spell disaster for the patient. The cauda equina nerves serve as an essential conduit for messages of sensation and movement between the lower body and the brain. A loss of function in these nerves can mean that the patient will suffer an array of highly-distressing and debilitating symptoms.
Loss of sensation when needing to urinate
Loss of control over urination, leading to incontinence
Loss of feeling around the anus
Loss of control over the passing of wind
Loss of control over the passing of faeces
Sexual dysfunction
Foot drop, where loss of ankle reflexes causes a foot to drag
Muscle weakness and numbness in the legs leading to loss of mobility
Medical negligence
As can be imagined, such symptoms can be utterly destructive to an individual's life, reducing their capacity to work, travel and socialise as well as, in some situations, depriving the person of their fundamental independence.
Early diagnosis of this condition, called cauda equina syndrome, is essential in order to ensure that the patient undergoes decompression surgery before loss of function is irreversible.
If the opportunity to diagnose cauda equina syndrome is missed by medical professionals, they may be regarded as having acted negligently.
If the patient suffers on-going symptoms and difficulties as a result of those medical delays, it may be appropriate to make a claim for compensation.
This can provide recompense for the patient's pain, suffering and financial losses associated with the negligence.
Speak to a solicitor
If you or a loved one are suffering the appalling impact of cauda equina syndrome due to a delay in diagnosing a herniated disc, contact Glynns Solicitors today.
We have supported numerous clients in making successful compensation claims in relation to this dreadful condition and one of our team of specialist medical negligence solicitors will be very happy to advise you.
Please call us on 0800 234 3300 (or from a mobile 01275 334030) or complete our Online Enquiry Form.

---
Testimonials
"Before we contacted you we had no real idea that we had grounds for a medical negligence claim but after speaking to you if became clear that Wendy was indeed treated poorly. Chris took the time to explain what was happening and kept us to speed. Our deepest gratitude to you all and Chris in particular."
"I would like to say a big thank you to you for making this whole process easy and relatively painless. You kept me informed throughout and you were always polite and courteous in all forms of communication. I would not hesitate to recommend you to friends and family, so a really big thank you and I wish you all the best in the future."
» Read More Medical Negligence Testimonials?

Free Cauda Equina Claim Guide