Cauda Equina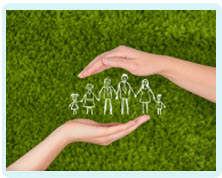 Cauda Equina Syndrome Claims
Cauda equina syndrome compensation claims can be extremely lengthy and highly complex. However, they frequently also produce very high compensation amounts due to the permanent and life-changing nature of the symptoms associated with the condition. A recent analysis of claims defended by the Medical Defence Union identified payments rising as high as £670,000.
What's significant in a cauda equina syndrome claim?
Claims relating to cauda equina syndrome generally revolve around three main issues:
The promptness of diagnosis
The timing of surgery in relation to the physical condition of the patient
The long-term symptoms experienced by the patient
The first two will impact on the likely extent of recovery following surgery and the third relates to the degree to which a person's life is affected by the condition.
The promptness of diagnosis
Cauda equina syndrome is rare but, because its long-term symptoms can be particularly damaging, and because its red flag symptoms are clear, it is a condition that most medical practitioners should be aware of and where prompt diagnosis should not only be possible but highly desirable.
A delay in diagnosis or a misdiagnosis will produce a delay in surgery and, therefore, dramatically reduce the likelihood of a positive outcome for the patient. If a medical practitioner, be it the GP or A&E doctor, misses or misunderstands the red flag symptoms and is slow to arrange an emergency MRI, they may be considered to have been acting negligently.
The timing of surgery
It is widely accepted that decompression surgery for cauda equina syndrome has a far greater chance of a positive, long-term outcome, when that surgery is carried out within 48 hours of the onset of symptoms, with a possible increased benefit where surgery is within 24 hours.
The timing of surgery is particularly significant where the patient has 'incomplete' cauda equina syndrome, meaning that they still have some urinary sensation. Analysis of previous operations has indicated that, in these circumstances, patients have an improved long-term prognosis whereas, once the patient has lost urinary sensation and experiences painless urinary retention, a positive outcome is less likely.
Therefore, if it appears that a delay in surgery has led to a deterioration of the patient's status by the time of surgery and, thus, a reduced likelihood of a positive outcome, the patient may be able to make a claim for medical negligence.
Long-term effects
The extent of the impact of cauda equina syndrome on the patient in terms of their ability to function and work will affect the level of compensation they are likely to receive. The degree to which this has been caused by medical negligence – be it delayed diagnosis or delayed surgery - will be a point of debate.
The long-term effects of cauda equina syndrome can include the following appalling symptoms:
Bowel incontinence
Urinary incontinence
Pain
Sexual dysfunction
Impaired mobility and leg weakness
Partial paralysis
It can be seen, therefore, that the patient may find that their life is significantly restricted due to their condition and, sometimes, due to the poor quality of their medical attention. In such circumstances, they may be able to make a claim for compensation.
Choosing a solicitor
Cauda equina syndrome compensation claims can be complex and need to be dealt with by experienced legal practitioners.
Glynns Solicitors are a specialist medical negligence practice with extensive experience of supporting and succeeding in cauda equina syndrome claims.
Please call us on 0800 234 3300 (or from a mobile 01275 334030) or complete our Online Enquiry Form.

---