Cauda Equina Syndrome Articles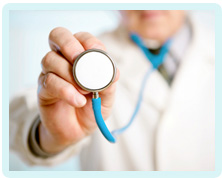 Cauda Equina Syndrome and Leg Pain
Cauda equina syndrome is associated with bilateral leg symptoms, which means symptoms are present in both legs.
Unilateral leg pain cauda equina syndrome
When symptoms are described as being 'unilateral', it means that they are only affecting one side of the body. Therefore unilateral leg pain is when there is pain in just one leg.
Unilateral leg pain does not indicate cauda equina syndrome. Cauda equina syndrome is a pelvic autonomic dysfunction which causes the impairment of sensation, bladder and bowel function. It has nothing to do with unilateral leg pain.
If you are suffering from severe pain in one leg, you will want to know the underlying cause. There are a number of possible explanations, including an annual tear and a posterolateral disc protrusion.
Perhaps the most common back complaint in the health system is unilateral leg pain from an annual tear. This can happen after extreme exertion and will resolve within four to six weeks. Posterolateral disc protrusions can also lead to unilateral pain/pins and needles, but will not affect bowel, saddle or sexual function.
These problems can cause bladder issues because the patient may find it difficult to urinate due to the pain. However, there will not be any neurological impairment, meaning the patient does not have cauda equina syndrome.
Bilateral leg pain cauda equina syndrome
When symptoms are described as being 'bilateral', it means that they are affecting both sides of the body. Therefore bilateral leg pain is when there is pain in both legs.
Bilateral leg pain or sciatica is a red flag symptom of cauda equina syndrome. Bilateral leg sciatica, along with pins and needles, requires an immediate MRI scan.
If you are suffering from bilateral leg symptoms, it is very important that you seek medical attention and stress that you are experiencing symptoms in both legs. The doctor should then proceed to do a neurological examination to check for other signs of neurological impairment, such as a loss of sensation around peri-anal area.
You should also be referred for an MRI scan because a clinical examination alone cannot confirm/rule out cauda equina syndrome. An MRI scan can provide clear images of your spine and will show whether there is any compression of the cauda equina nerves.
Bilateral leg pain not acted on as an emergency
Cauda equina syndrome is a medical emergency and red flag symptoms such as bilateral leg sciatica require an immediate scan.
If you described bilateral leg pain to a medical practitioner but he/she did not investigate cauda equina syndrome on an emergency basis, there could be a case of medical negligence. Contact us to find out if you can make a compensation claim.
Please contact us if you would like to discuss your situation. Please call us free on 0800 234 3300 (or from a mobile 01275 334030) or complete our Online Enquiry Form.

---
Testimonials
"Before we contacted you we had no real idea that we had grounds for a medical negligence claim but after speaking to you if became clear that Wendy was indeed treated poorly. Chris took the time to explain what was happening and kept us to speed. Our deepest gratitude to you all and Chris in particular."
"I would like to say a big thank you to you for making this whole process easy and relatively painless. You kept me informed throughout and you were always polite and courteous in all forms of communication. I would not hesitate to recommend you to friends and family, so a really big thank you and I wish you all the best in the future."
» Read More Medical Negligence Testimonials?

Free Cauda Equina Claim Guide