Cauda Equina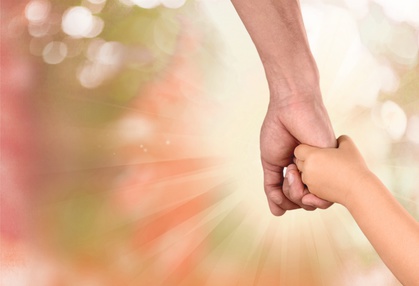 Cauda Equina Syndrome and Ankylosing Spondylitis
Cauda Equina Syndrome is a rare, potentially life-changing condition that can be triggered by a number of conditions. Awareness by medical practitioners of the possible contributing scenarios is vital to early diagnosis and treatment. Ankylosing Spondylitis is one such scenario.
What is Cauda Equina Syndrome?
Cauda Equina Syndrome is a condition where the cauda equina nerves at the base of the spinal cord have become compressed. This can cause a reduction in the functioning of these nerves, leading to pain and weakness in the legs, alteration to or loss of urinary and/or bowel function, sexual dysfunction and possible paralysis. It is regarded as a medical emergency.
Why is Ankylosing Spondylitis significant to Cauda Equina Syndrome?
There are a number of pre-existing conditions that might lead a patient to develop cauda equina syndrome such as a herniated disc, a tumour, spinal stenosis, and a spinal abscess. Ankylosing spondylitis is another medical scenario where the symptoms of the condition might cause knock-on effects that result in cauda equina syndrome. It is, therefore, important that medical practitioners are aware of the possible connection between the two conditions and monitor for signs of cauda equina syndrome if they are caring for a patient with ankylosing spondylitis.
What is Ankylosing Spondylitis?
Ankylosing spondylitis is an on-going form of arthritis causing inflammation of the joints in the spine, and other possible areas of the body, such as the knee, for which there is no cure. The condition causes pain and stiffness as the patient gradually loses their ease of movement. Treatment is focused on relieving symptoms and preventing deterioration of the patient.
Although it can affect any part of the spine, ankylosing spondylitis tends to start in the lower back between the spine and the pelvis with the inflammation of the sacroiliac joint. This is shortly below the location of the cauda equina nerve roots which are located in the lumbar region of the back below the spinal cord.
As well as causing inflammation, the joints in the spine may fuse together as a result of the production of new calcium as part of the body's response to ankylosing spondylitis.
Ankylosing Spondylitis as a cause of Cauda Equina Syndrome
It is clear that Ankylosing Spondylitis puts the spine under significant pressure, through both inflammation of the joints and, ultimately, possible distortion of the spinal shape. These circumstances can cause pressure elsewhere in the spine, causing severe compression and swelling of the cauda equina nerves, leading to cauda equina syndrome.
Diagnosing Cauda Equina Syndrome
Ankylosing Spondylitis causes lower back pain and it may, therefore, be difficult to identify the development of cauda equina syndrome. However, the latter condition additionally causes alterations in urinary functions, sciatica-like symptoms in the leg(s) and numbness around the buttock and genital regions. Cauda equina syndrome is known to be a medical emergency and, because ankylosing spondylitis is a recognised cause of it, it is essential that a patient with ankylosing spondylitis is closely monitored for signs of developing cauda equina syndrome.
Medical Negligence
If you believe you may have been the victim of poor medical care, contact us at Glynns Solicitors. We are a team of specialist clinical negligence solicitors, ready to discuss your concerns with you.
Glynns Solicitors is a specialist medical negligence practice with extensive experience of cauda equina syndrome cases. Contact us today to discuss your situation.
Please call us on 0800 234 3300 (or from a mobile 01275 334030) or complete our Online Enquiry Form.

---