Cauda Equina Symptoms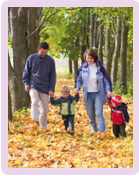 Can Cauda Equina Symptoms Come And Go
Can the symptoms of cauda equina syndrome come and go? In this article we explore the question in more detail, helping you better understand the condition.
Cauda equina symptoms
Cauda equina syndrome is when the cauda equina nerves, located at the base of the spine, are squashed and damaged. This compression is often due to a large slipped disc, although it can occur because of spinal tumours, infection and inflammation.
The nerve damage will cause a number of symptoms to develop. The symptoms of cauda equina syndrome are:
Lower back pain
Sciatic pain in both legs
Numbness around the perineum, genitals and buttocks
Urinary dysfunction
Difficulty passing stools or incontinence
Sexual dysfunction
"Thank you so much for all of your help over the past few years. It's been a long and strange journey but with a resolution I am very happy and grateful for, so thank you. I always knew when speaking to you both that I had chosen well, and I have always trusted that you would look after my interests with strength and intelligence."
Mr. K.
Can cauda equina symptoms come and go?
Sometimes these symptoms will appear very abruptly and the patient will immediately have complete cauda equina syndrome. This is where the patient has no bladder control or sensation.
In these cases, the symptoms of cauda equina syndrome will not come and go – they will be severe and will not diminish. Surgery can relieve symptoms, although with complete cauda equina syndrome there will be permanent problems.
Other times cauda equina syndrome will develop more gradually. The patient will have a period of incomplete cauda equina syndrome, where there is still some executive bladder control.
With incomplete cauda equina syndrome, the symptoms may feel like they are coming and going. However, it is more likely that the symptoms are actually progressing, rather improving. This is because the patient will often experience pain to begin with, but can then develop numbness. Therefore it will feel as though their pain has improved, but what has actually happened is that sensation has been lost because the nerves are so damaged.
What to do if you have the symptoms of cauda equina syndrome
If you have the symptoms described above, you must go to hospital as a matter of urgency. Do not be deterred by the feeling that your symptoms are coming and going. Not all patients will have a classic presentation of cauda equina syndrome. It can feel as though there has been some improvement, only for there to be a severe deterioration later on.
In hospital you should have a neurological examination and emergency MRI scan. If the scan confirms that the cauda equina nerves are being compressed, you must undergo emergency decompression surgery.
Failure to recognise cauda equina syndrome
If medical practitioners fail to recognise your symptoms as being cauda equina syndrome, meaning your diagnosis and treatment is delayed, you could be entitled to claim compensation. Contact us for more information.
"Thank you so much for your hard, dedicated work on my case. Throughout the whole process I have never been left not understanding proceedings. It has been a privilege to have you and your firm represent me and I cannot thank you enough for the result."
Mr. M.
Speak to a Cauda Equina Solicitor today
Please call us now for a free, no obligation assessment on 0800 234 3300 (or from a mobile 01275 334030) or complete our Online Enquiry Form.

---
Testimonials
"Before we contacted you we had no real idea that we had grounds for a medical negligence claim but after speaking to you if became clear that Wendy was indeed treated poorly. Chris took the time to explain what was happening and kept us to speed. Our deepest gratitude to you all and Chris in particular."
"I would like to say a big thank you to you for making this whole process easy and relatively painless. You kept me informed throughout and you were always polite and courteous in all forms of communication. I would not hesitate to recommend you to friends and family, so a really big thank you and I wish you all the best in the future."
» Read More Medical Negligence Testimonials?

Free Cauda Equina Claim Guide