Cauda Equina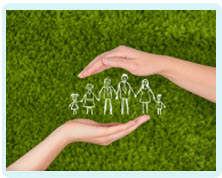 Cauda Equina Nerve Damage due to Delayed Surgery
If damage to the cauda equina nerves is spotted at an early stage, emergency surgery can bring about a good recovery. If a delay in diagnosis of cauda equina syndrome has left you with permanent neurological symptoms, you may be entitled to make a compensation claim.
Cauda equina dysfunction
The cauda equina nerves at the base of the spine can start to become damaged due to compression by, for example, a herniated disc or a tumour. As they become increasingly squashed, their ability to do their job will deteriorate. Once compression of these nerves has gone too far, recovery of the lost function in the lower body may be impossible to restore.
It is imperative, therefore, that when the signs of nerve dysfunction begin to appear, medical professionals give the patient every chance of early surgery and recovery.
Diagnosis
A prompt diagnosis requires a number of things:
Knowledge and recognition of the key symptoms associated with cauda equina syndrome
A thorough examination of the patient to identify any of the red flag symptoms such as alteration in urinary function or loss of sensation in the saddle area
An urgent or emergency referral for an MRI scan to confirm the cause of the patientís symptoms
A red flag warning to the patient when their symptoms are not considered sufficient to warrant an immediate MRI referral
If the patient has started to experience cauda equina syndrome symptoms, it is quite possible that the compression and dysfunction will worsen. This can happen gradually or quickly.
Negligence
If a patient sees a medical practitioner with possible cauda equina dysfunction which is not diagnosed, they are unlikely to receive a referral for an MRI scan. They may not even be advised of the red flag symptoms which should prompt an immediate visit to Accident and Emergency. If that patient subsequently suffers a deterioration in their condition, any worsening of their long-term outcome due to the delay in surgery may be considered to be the fault of the medical professional.
In these circumstances, it may be appropriate to make a claim for compensation.
A successful compensation claim can help the victim to deal with the on-going problems caused by the cauda equina syndrome symptoms.
For example, they may not be able to work due to incontinence and loss of mobility. They may require assistance in the home. They may need alterations to be made to their home to enable them to live independently.
Their financial losses may be considerable and a successful claim can compensate for such loss.
Speak to a solicitor
If you or a loved one are suffering the shocking permanent symptoms of cauda equina syndrome due to a failure by your medical professional to recognise your symptoms, call Glynns Solicitors today.
We are a small team of specialist medical negligence solicitors with expertise in cauda equina syndrome claims. We will be very happy to learn about your situation and advise you as to the best way forward.
Please call us on 0800 234 3300 (or from a mobile 01275 334030) or complete our Online Enquiry Form.

---
Testimonials
"Before we contacted you we had no real idea that we had grounds for a medical negligence claim but after speaking to you if became clear that Wendy was indeed treated poorly. Chris took the time to explain what was happening and kept us to speed. Our deepest gratitude to you all and Chris in particular."
"I would like to say a big thank you to you for making this whole process easy and relatively painless. You kept me informed throughout and you were always polite and courteous in all forms of communication. I would not hesitate to recommend you to friends and family, so a really big thank you and I wish you all the best in the future."
» Read More Medical Negligence Testimonials?

Free Cauda Equina Claim Guide